Pacman Jewelry
For over 30 years the Pac-man video game is much more than a game. Pacman is a symbol of the 80s, of geek life, of retro. It comes in waves. And recently, it feels like a new Pacman wave is upon us. And Pacman jewelry is part of it all. Here are some great jewelry design ideas featuring… Pacman!
Pacman Rings
As a gift idea for a geek or a do it yourself project – here are a few Pacman rings.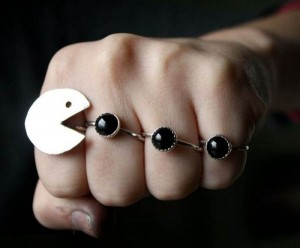 The Pacman game characters can be in a series of a few rings or a single ring.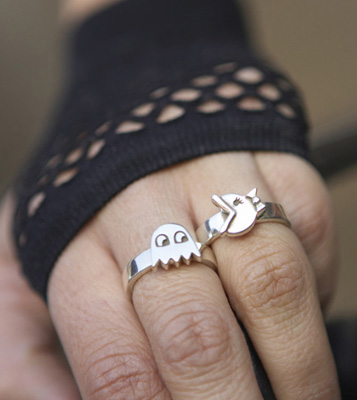 This unique design has Pacman in an open ring.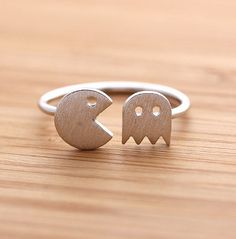 Pacman Piercing
This original ear piercing design with Pacman was the original photo to inspire this entire post about Pacman jewelry.

Pacman Necklaces
Pacman necklaces come in multiple designs.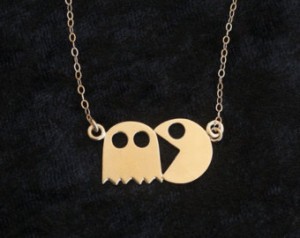 The Pacman characters can be small or big.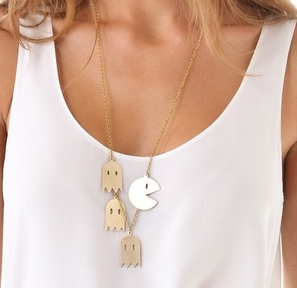 And the Pacman pendant can even be made of gold and diamonds.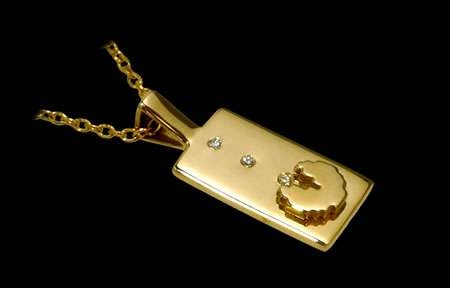 Pacman Earrings
Probably the most common Pacman jewelry piece is the Pacman pair of earrings.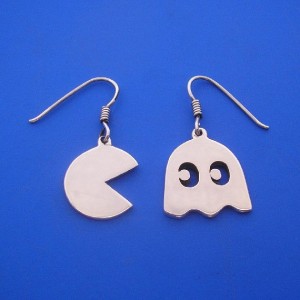 The Pacman earrings come in many shapes and designs.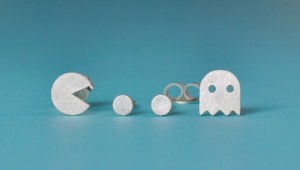 Pacman Bracelets
Among the Pacman jewelry designs, the easiest to do by yourself is the Pacman bracelet.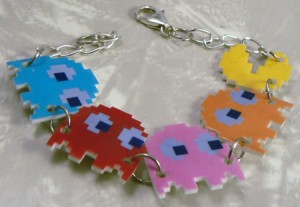 Here is an interesting plastic Pacman bracelet.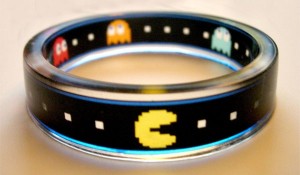 And another Pacman bracelet design.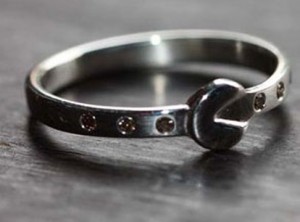 Pacman Inspired Jewelry: More from the Jewelrista
This post was written under the Celebrity category, but is Pacman really a celebrity? Not so sure. Is it Pacman or Pac-man? You can read more about Pacman in Wikipedia.
Still hungry for jewelry design? Click for an interesting review about Famous jewelry designers from around the World.
Jewelrista is a magazine about jewelry design and designers. If this review of Pacman jewelry got you interested, take a look at a cute little post about matching bracelets for couples.