Best Online Jewelry Stores trusted by Jewelrista
What are the best online jewelry stores? For a birthday, the holidays or a wedding, when you want to buy jewelry online, these are the most trusted websites. The Jewelrista team is not affiliated with these jewelry stores and we don't get paid by them. This list is presented as a service to Jewelrista magazine readers. Happy Holidays! Or, Congratulations!
1. Blue Nile
While the ranking in this list do not necessarily mean much, we still make sure to place the Blue Nile online jewelry store at number one. No doubt, this is one of the leading choices which you can trust anytime of the year.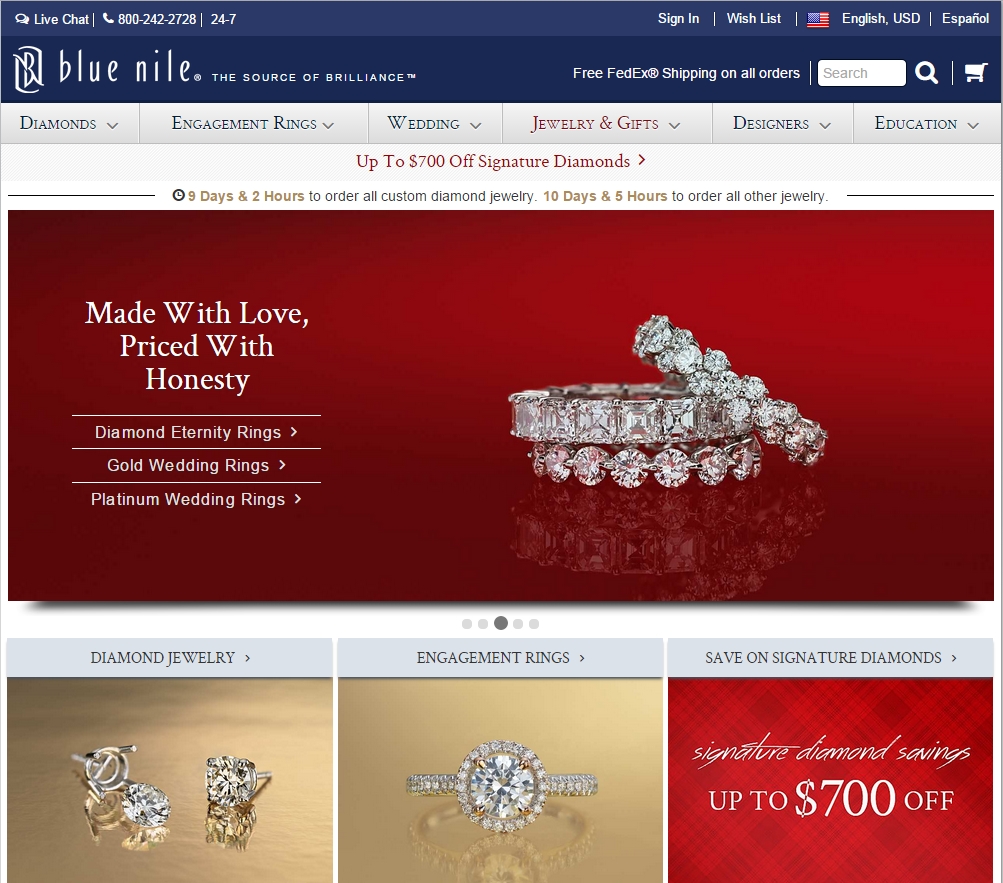 2. Kay Jewelers
This traditional choice work very well online and when you want to browse an order online a piece of jewelry as a gift, Kay Jewelers is a very good choice with high level of service and great products.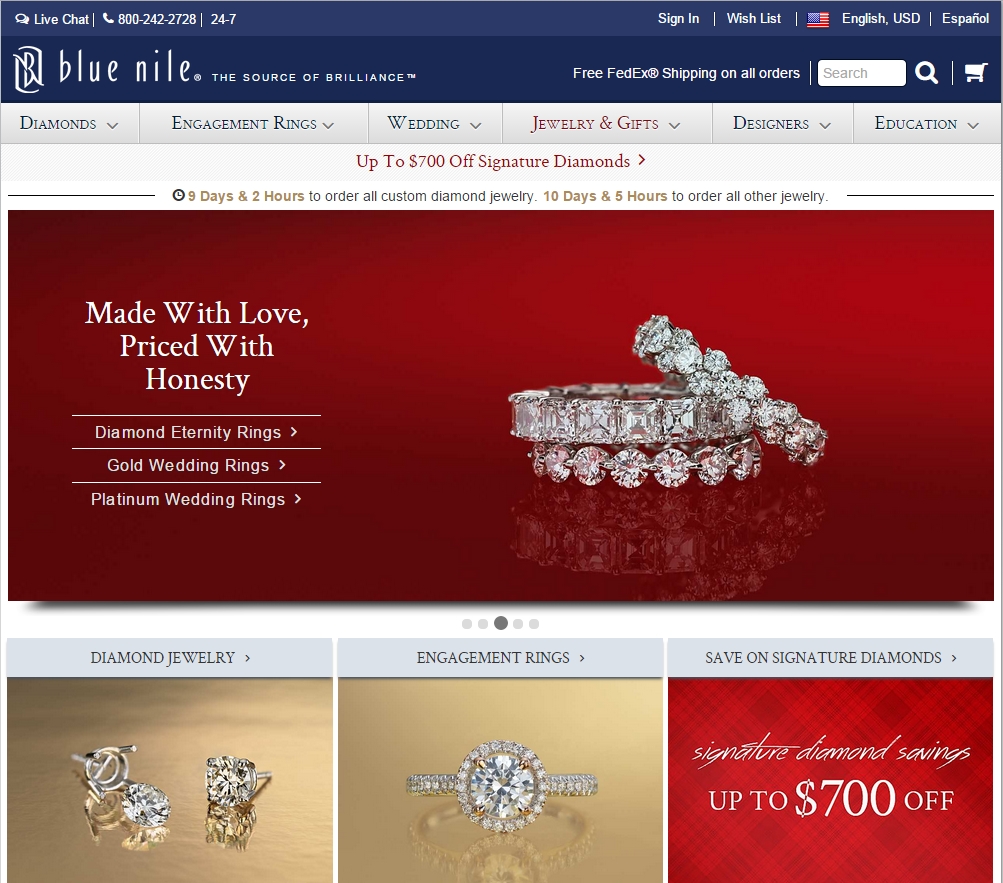 3. Zales
Don't be fooled by the weird name, Zales is a great online jewelry store. We hear only good feedback about the jewelry and delivery options and it also scored very high on design.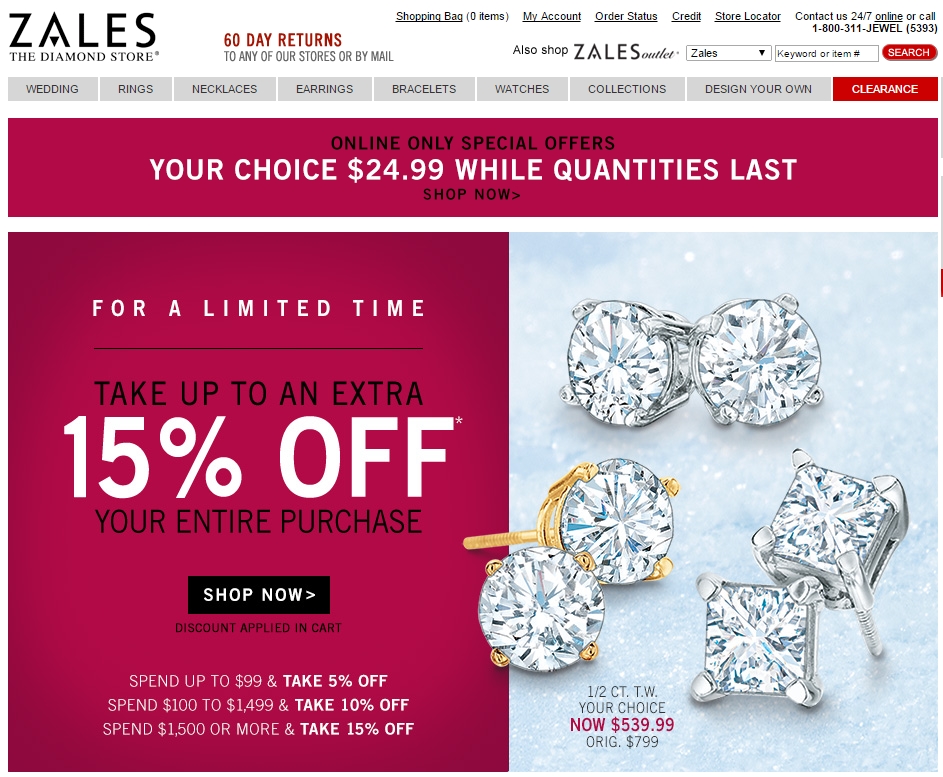 4. Ice
For modern design jewelry and great gift ideas, shop at the Ice online store with 100% trust.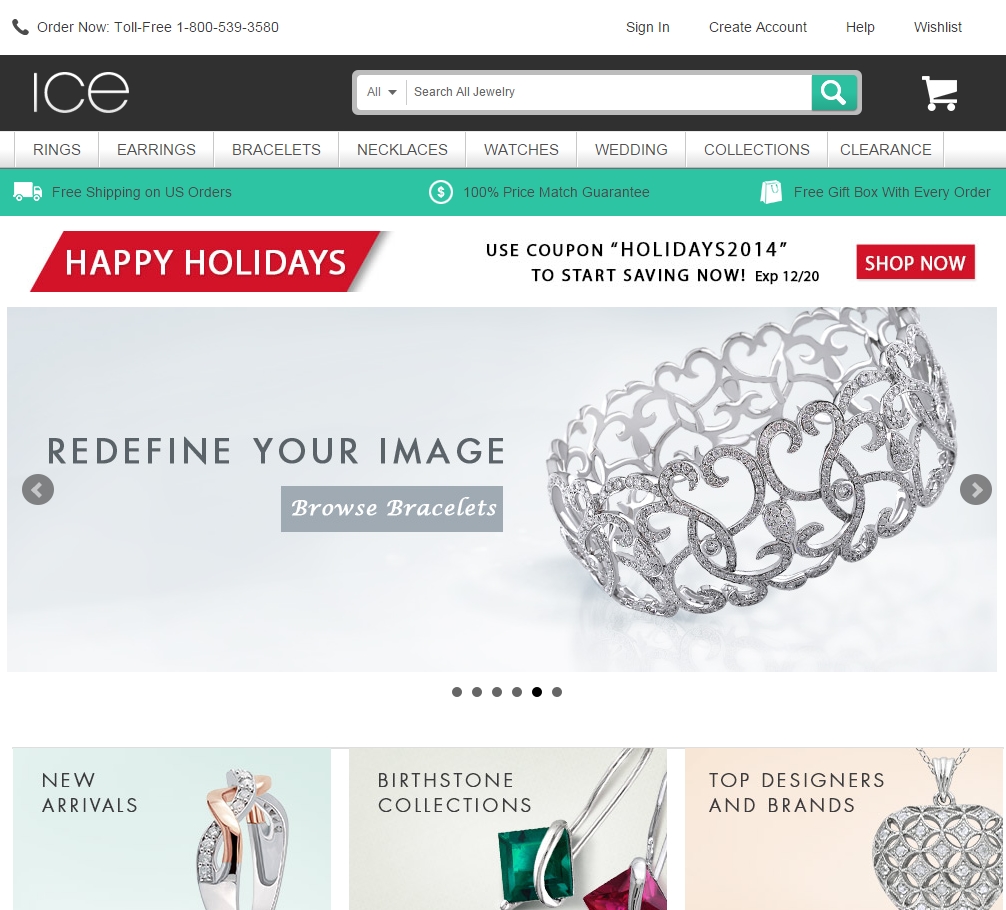 5. Tiffany & Co.
For a more classical look and fine jewelry, Tiffany & Co. took their luxurious brand the traditional stores into the online world with the expected level of grace and service.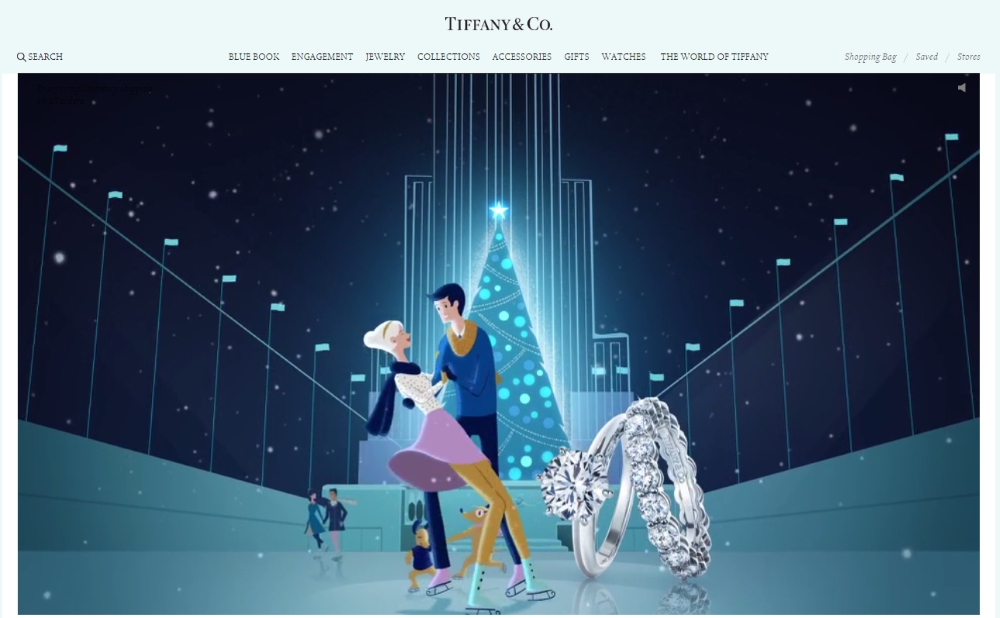 6. Harry Winston
While a little less known than other names on this list of the best online jewelry stores, Harry Winston offers high quality designer jewelry with perfect service.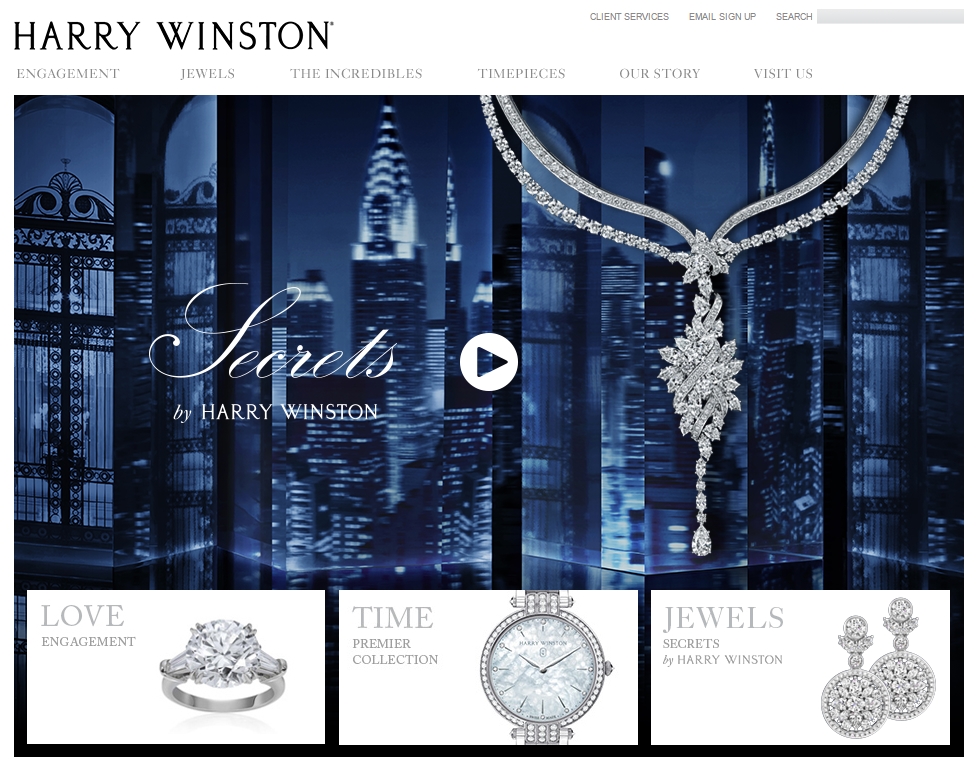 7. Etsy
You might be surprised to find Etsy in this list, but we stand by this recommendation. For jewelry gift ideas with a smaller price tag, try ordering directly from jewelers and artists. This site also offers an abundance of handmade jewelry and it's fun to browse.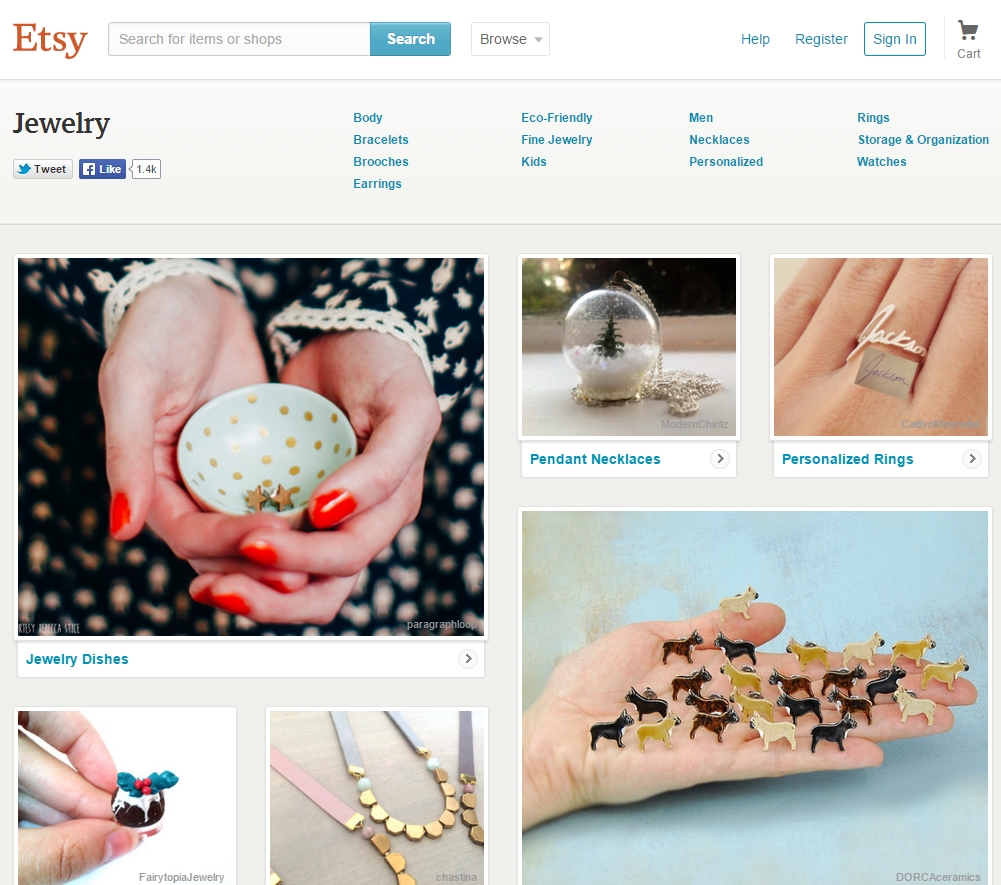 8. Amazon Jewelry
Yes, it's not only for books. At Amazon Jewelry you can order a variety of fine and fashion jewelry. This can be a good choice for gifts when you want to order and deliver directly to the receiver. When ordering jewelry at Amazon, you can expect the same high level of service and trust that we all learned to respect. Plus, they have deep discounts from time to time.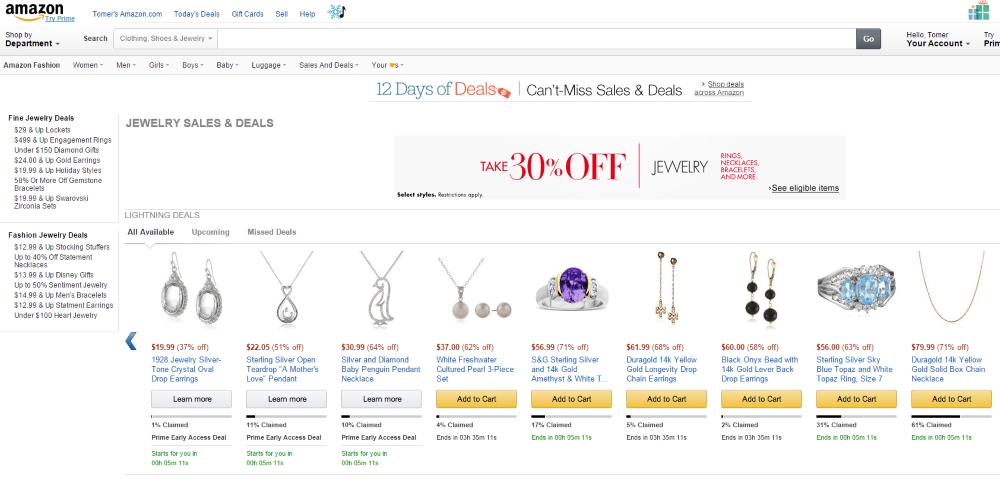 9. Ebay Jewelry
Last but not least, at Ebay Jewelry you can find… well, almost anything. Here, our recommendation is not blind all over the website. And yet, Ebay makes sure to maintain high level of service and you can get great offers on a big online variety of jewelry.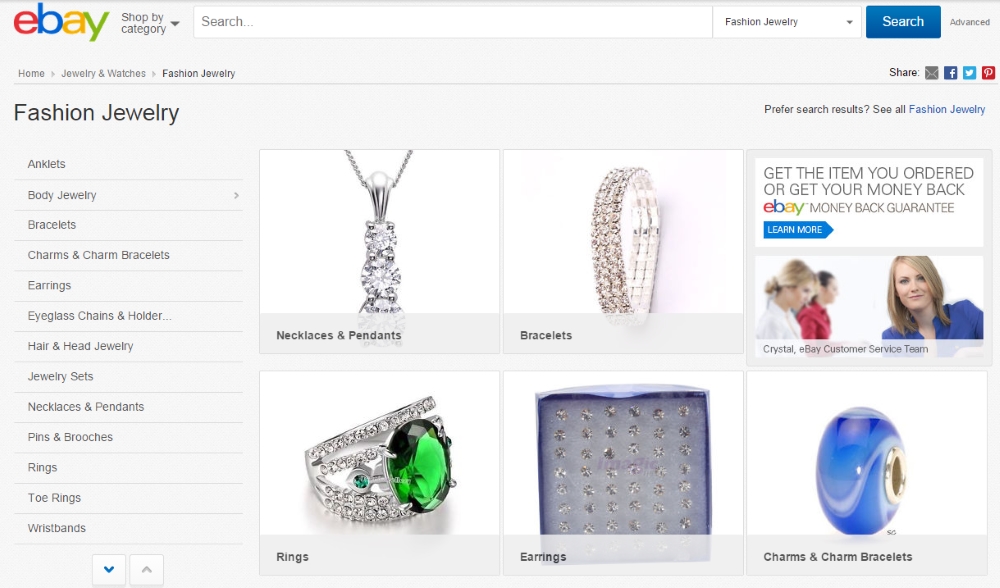 Love jewelry? Your are a Jewelrista! Stay in touch with the Jewelrista Magazine to get more jewelry design posts and updates on your feed and click Like on the Jewelrista Facebook page.