If for Valentine's Day or any other day in the year, this Jewelrista guide of the top 10 engagement ring designers can be helpful. Engagement rings signify love and commitment and have remained a tradition for many years. They are a declaration of a couple's love for each other and signify that the couple is heading for marriage. The thing which first comes to mind when someone talks about getting engaged is the rings. While buying the rings can be an exciting experience, you might be confused about which designer to go for. Not to worry as here is a list of the top 10 engagement ring designers in the world today. If you are looking for engagement rings, you are advised to select from any of them. Congratulations!
1. Engagement Rings by Cartier
Cartier is often the first choice for anyone looking to purchase engagement rings. So, what makes Cartier rings so special for engagements? Well, for one, Cartier has been around for more than 150 years and is also accredited with the introduction of platinum in engagement rings. Cartier has a history of adherence to its solitaire collection besides offering a great variety in its engagement ring collection. Cartier also makes minimal use of platinum in engagement rings which results in the diamonds sparkling at their best, owing to minimum obstruction of light passing through the stones (line to the Cartier website here).

2. Engagement Ring Design at Bvlgari
Bvlgari engagement rings are second on this list and the brand offers stylish and bold engagement ring designs. The Bvlgari engagement ring collection features a combination of colorful and bright gemstones paired with the finest materials. The materials include yellow, pink and white gold, platinum combined with gemstones, featuring rare colors, in geometric patterns, which are a Bvlgari trademark. Bvlgari engagement rings also feature the Bvlgari logo on them and you may choose from their popular Marryme and Griffe engagement ring styles. Though the typical engagement ring diamond starts at .30 karat, you have the option of choosing the size of the diamond (lint to the Bvlgary website here).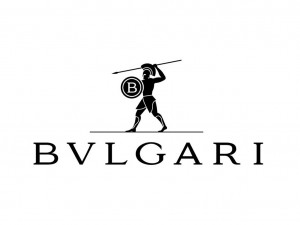 3. Charles and Colvard as Engagement Ring Designers
Charles and Colvard engagement rings are the first choice for those who are looking to buy Moissanite engagement rings which are a cheaper option than traditional diamond engagement rings. Not only is Moissanite durable but can withstand high temperature along with its remarkable brilliance. The engagement ring collection features rings made from palladium along with 14-karat white and yellow gold. Couples who can't afford diamonds or wish to do away with the norm usually opt for Charles and Colvard engagement rings (link to the website here).


4. Michael B's Engagement Rings
Michael B engagement rings are a popular choice owing to their lace and pave diamond settings. Michael B is also accredited with introducing the Micro Pave, a diamond setting method which features a setting of ultra miniature diamonds around the center stone which ensures the center stone has a grander ambience. Michael B is the leading choice for diamond and platinum jewelry designs, and with its beauty and grandeur, is a wonderful way of expressing your feelings at your engagement (link to the Michael B jewelry website here).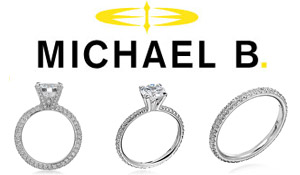 5. Famous Engagement Ring Designs by Harry Winston
Harry Winston engagement rings are known for their sparkle and beauty, the use of the finest quality diamond being a prime feature of these rings with attention to each and every detail of the ring. A prominent feature of Harry Winston engagement rings is the setting of the diamonds, which are arranged to ensure the brilliance of the diamonds shines through. Harry Winston engagement rings are available in a range of diamond colors, sizes and shapes. You can, therefore, choose one which suits your taste (link to the famous engagement rings by Harry Winston – here).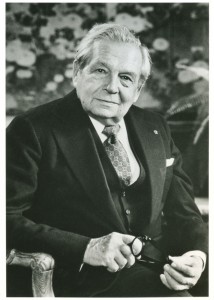 6. Tacori Engagement Ring Designs
If elegance and grandeur is what you are looking for in your engagement ring, then Tacori engagement rings are perfect for you. Tacori engagement rings are known to fuse tradition with modernism. Therefore, the Tacori engagement ring collection is a hallmark of their excellence and quality. The 2-karat princess cut diamond engagement rings are among the popular engagement ring choices as the shape and size of this ring is considered ideal for both men and women. Besides the princess cut diamond is immensely popular owing to its brightness and clarity and is globally considered the classical diamond ring shape (Link to the Tacori website – here).


7. Tiffany and Company – Classic Engagement Rings
Tiffany and Company engagement rings enjoy immense popularity, so much that Forbes has referred to it as the world's most popular engagement ring. Tiffany and Company is the first choice for many owing to the brilliant sparkle of the diamonds. The company claims that diamonds are cut to maximize the brilliance of the stone which is the reason behind the popularity of their engagement rings. The company is rated among the top jewelry designers and enjoys a global reputation of being a modern jewelry designer (link to Tiffany and Co. – here).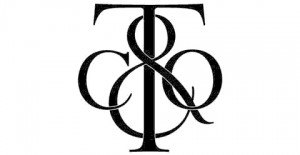 8. Jeff Cooper – Engagement Ring Designer
Jeff Cooper engagement rings are known for their stunning and classical look. The designs are simple, elegant and clean with excellent craftsmanship. Diamond, 18-karat gold and platinum which go into the manufacturing of the handmade Jeff Cooper engagement rings make each piece a brilliant one. A prominent aspect of these rings is the attention which is paid to the side details of the rings which lends these rings a distinctive look (link to engagement rings by Jeff Copper – here).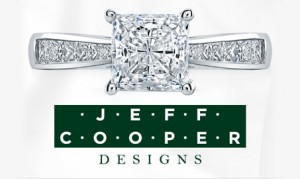 9. Verragio – Jewelry Designer
Among the popular choices for engagement rings is the Verragio engagement ring collection. With more than 20 years experience in jewelry designing, Verragio boasts a premium engagement ring collection. With their beautiful design and craftsmanship, Verragio engagement rings are fit to be your own style statement. The designer house offers a rich variety in its engagement ring collection and you can therefore choose one which matches your taste (the link from more of Verragio – here).


10. David Yurman – Best Engagement Rings
David Yurman engagement rings are known for their crossover designs and their diamond cuts. The rings come in unique shapes and designs and are often the choice for those who are looking for something different. While engagements rings are handcrafted in platinum, they can be ordered in 18-karat rose or yellow gold. Cable, according to the jewelry house, has been introduced in a structural yet romantic way to complement the center stone of the ring (these great rings are available here).


More from Jewelrista
These were the top 10 engagement ring designers in the world. If you are getting engaged soon, check their collections out and find a design for your engagement.
Jewelrista is a magazine about jewelry design and designers. If this review of the top 10 Engagement Ring Designers got you interested, take a look at another review – America's Top 10 Jewelry Designers.