America's Top 10 Promising Jewelry Designers
Investing your money in jewelry has its own benefits and losses. However, it is possible to acquire only the benefits and incur no losses if you know which designer has enough recognition and which doesn't. During wedding seasons, the demand for jewelry from notable brands increases a great deal but oftentimes, people feel confused as to which ones are worth the money and which ones are not. To help you out, here is a list of America's Top 10 Promising Jewelry Designers.
1. Alan Friedman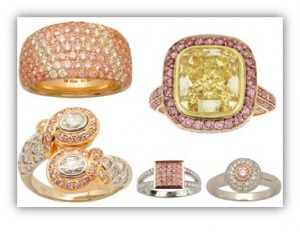 Alan Friedman, the guy who was also dubbed "King of Pinks", is one of the most renowned jewelers in the world. The nickname was given to him because his love for diamonds is clearly noticeable in all of his work. It is said his first love is Pink Diamonds which is also featured in his stupendous work among other natural shades of diamonds.
The Gemology graduate has created exceptional beauty jewelry and still continues to do so as he amazes not only his clients but his competitors and rivals and peers alike. However, this was not done until he acquired his degree from GIA before he moved to California to showcase his talent in his own personal store.
A few years after he started his career, he followed his instincts as he took what could have been the greatest risks of his career by purchasing natural pink diamonds. This so-called risk he took was actually the main reason behind the incomparable jewelry designer's success. Today, hundreds of famous celebrities are seen wearing his jewelry on exclusive events, such as red carpets and movie premieres. To view his impressive work for yourself, you can visit his website.
2. Neil Lane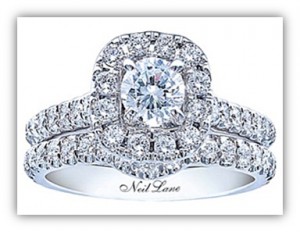 Number 2 in the list of America's Top 10 Promising Jewelry Designers, the brilliant and famous Neil Lane is eminent and celebrated worldwide for his one-of-a-kind handcrafted jewelry designs. Many celebrities have celebrated the most special events of their lives wearing remarkable jewelry designed by him. Reese Witherspoon and Renee Zellweger are two of the many celebrities who have worn his jewelry as they were handed their first Oscars and Golden Globes. Other famous names who have adorned his jewelry at special occasions include Jessica Simpson, Jennifer Hudson, Barbra Streisand, Ellen DeGeneres, Madonna and Angelina Jolie.
The notable jewelry designer introduced his rough-cut diamond sautoirs at the launch of his store at Rodeo Drive, sometime after partnering with DeBeers LVMH. Known to be the "Champion of Vintage Jewels", Neil Lane has been featured in multiple fashion magazines and made appearances on various shows, Harper's Bazaar, E! News and Vogue to name a few.
To check out the marvelous work of one of the most celebrated designers of not just the US but the entire world, visit his website.
3. Jose Hess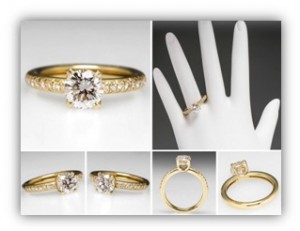 Jose Hess is a notable jewelry artist and designer and is well-respected and renowned throughout the US. The outstanding designer currently teaches and mentors budding designers as he helps them come up with creations which are truly unique and brilliant, at the Fashion Institute of Technology. That is not all he does. He also works as a consultant to other designers in the US and abroad, as well as designs his own beautiful jewelry which gains recognition in several different TV shows, fashion magazines and the internet.
Jose Hess has a long list of awards and recognitions and has been mentioned as one of the world's most famous and reliable jewelry designers, which can be viewed on his website, alongside his beautiful jewelry designs.
4. Scott Kay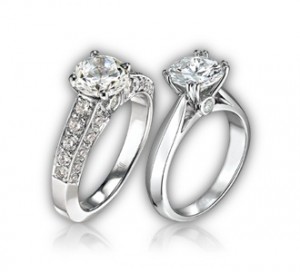 One of the most famous and prestigious jewelry designers in the US, Scott Kay describes his own work better than anyone else will ever be able to: "My collections are designed for the discriminating few around the world who refuse to settle for anything less than the finest in quality, and like those individuals, I Will Never Compromise".
Scott Kay is a talented designer and never fails to display his talent in his work which has gained recognition and is greatly appreciated across the world. He describes his work as a "reflection" of the various ways people choose to express themselves. In fact, it is true that the ones who wear jewelry designed by him have reportedly said they do feel precious and special adorning his jewelry. To view the designer's brilliant jewelry and original designs, view his website.
5. Judy Evans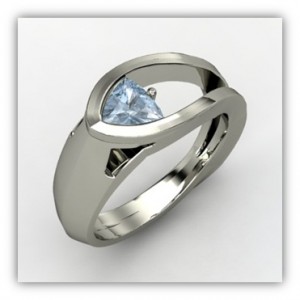 Number 5 in the list of America's Top 10 Promising Jewelry Designers is Judy Evans, the notable jewelry designer, who has a passion for designing jewelry and making the beauty of diamonds known to the world. She had always been ambitious like other great jewelry designers and received recognition as she brought her passion to life. The fashionable lady has received major support from her family to pursue her dream and throughout her career. Her work has brought her much deserved fame and recognition. Judy Evans acquired international and national prominence in 1978 after which her level of fame never came down. The freehand sketches the designer brings to life are most definitely unique, extraordinary and unmatchable. However, she still doesn't have an official website.
6. Stephen Webster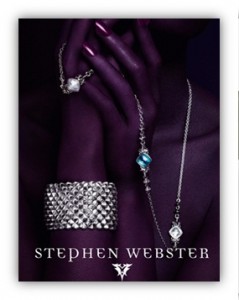 Stephen Webster received most of his education and started his work in London. He acquired his apprenticeship at London's Hatton Garden. The London-based brand has been active for more than 40 years and has been featured in numerous fashion and style magazines as the brand shot to fame. It wasn't long before the name Stephen Webster was known by many of the well-known style icons, and the name was added to America's top 10 promising jewelry designers. Webster has worked hard and has been rewarded for all the effort he has put into his work over the years.
Each piece of Stephen Webster's collection is unique, brilliant and attractive and has been adorned by numerous celebrities, including the famous and renowned Christina Aguilera who has also done photo shoots for the outstanding brand. All of his hard work and excellence is featured on his online website.
7. Yossi Harari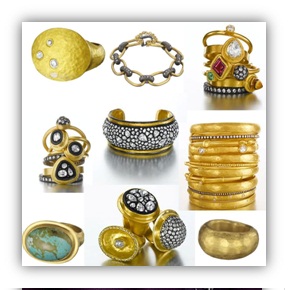 Yossi Harari, one of the top selling brands in the US, initially started his career when he redesigned a diamond ring for his mother at the young age of eleven. The brilliant designer went on to create beautiful jewelry and has achieved success. Yossi did not begin creating jewelry professionally until he received his degrees in Gemology and Jewelry Design from The Gemological Institute of America in Los Angeles. He also studied for a degree in History of Arts from Tel Aviv University.
Yossi Harari's work first went on display in Istanbul, where all his beautiful designs still continue to be produced and sold. His creations and designs are all crafted using various kinds of metals. His talent was not brought to the US until the creation of Muse Imports Ltd. in 1999 after which, Yossi's work was introduced to the New York market.
All of Yossi Harari's spectacular and incomparable work is a reflection of his hometown, Turkey, where his roots are planted. Yossi is best known to have brought back the 2000-year old techniques of handcrafted pure gold jewelry. His beautiful collections and further information of one of the most famous jewelry designers in the US, Yossi Harari, are displayed on his website.
8. John Hardy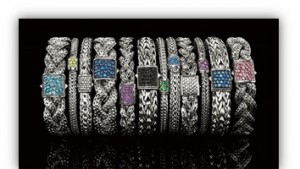 Number 8 in the list of America's Top 10 Promising Jewelry Designers is a Canadian, jewelry designer John Hardy, artist and designer, who founded his company John Hardy in 1975. During that time, John Hardy visited Bali and learned the techniques of jewelry making from the local artisans there. His first pieces were a combination of traditional Balinese techniques and newer design conceptions.
The jewelry was crafted in the company's production center, located in Mumbal, Bali. The production center was initially built in the late 1990s after which Guy Bedarida joined as the company's Head Designer. Guy Bedarida helped improve the designs and creations of the company by introducing European and East Asian concepts and designs that were relatively new.
However, by 2007, John Hardy handed the company over to Guy Bedarida and the company's president, Damien Dernoncourt who purchased it. After this, the company has received remarkable recognition all over the world as it opened stores, franchises and headquarters in various locations. The company's CEO is now Robert Hanson who has previously worked as the CEO for American Eagle Outfitters, Inc.
John Hardy jewelry is recognized and appreciated for the unique and outstanding designs in sterling silver as well as for the use of traditional Balinese techniques and concepts that are unique and modernized. The work of John Hardy can be seen on their website.
9. Aaron Basha
Initially started in the 50s, Aaron Basha is one of the most famous names when it comes to jewelry designers. The brand has been creating outstanding pieces of jewelry for the young and the old since it was first founded. There are a lot of stores worldwide which display the beautiful designs of Aaron Basha but his main store is located on Madison Avenue amidst other upscale jewelry boutiques and famous brands. Upon visiting the main store, clients are mostly greeted by either Aaron Basha himself, or other members of his family. The remarkable Aaron Basha is a name that is known worldwide. The beautiful work of Aaron Basha is also featured on his website.
10. Doris Panos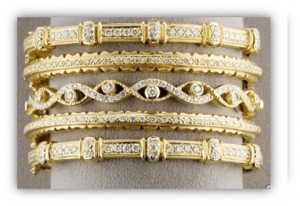 Established in 1993, Doris Panos Designs Ltd, has been featured in a multitude of high-class fashion magazines and TV shows. The designer herself earned her Major's in Business and Marketing from New York's St. Johns University which she used to her advantage by applying it to the manufacturing process of jewelry business.
It is evident that Doris Panos is multitalented and comes from a family of jewelers, even though her father worked as a dentist. She gained most of her experience and knowledge of jewelry making by working in different establishments. When her own company, Doris Panos Designs Ltd, was established, she gained admiration and respect in no time due to the fact her work is expressive and displays her talent and hard work. Her work is a mixture of everything she has learned through her experience and her own unique and original designs.
Her website features all of her work and is quite informative for finding store locations. Her website also displays her beautiful collections and the story of how she shot to fame.
So, according to the Jewelrista editorial team, these are America's top 10 promising jewelry designers. Buy from them to ensure you get the best bang for your buck.