Piaget has been in operation for 140 years. It is a Swiss company that originally started as manufacturer for luxury timepieces. Georges Edouard Piaget is the founder of the company. He built it in 1874 in La Cote-aux-Fees and eventually moved the headquarters to Geneva, Switzerland. They are famous for their posh and luxurious watches covered with diamonds. In 1988, it became a part of Vendome group, which is now called the Richemont Group of Companies.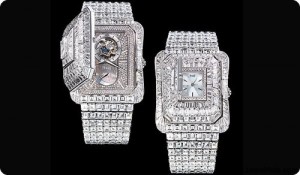 How it began
Georges Edouard Piaget made his first items in a workshop in their family farm, here he started the empire of luxury pocket watches that eventually will also have high-precision clock mechanisms. His son, Timothee Piaget, took over the company in 1911, where they started focusing on creating wrist watches. The brand Piaget was registered as a trademark in 1943 through Gerald and Valentin Piaget, the founder's grandsons. This inspired them to create their own models which lead to opening a new workshop in 1945.
They released Calibre 9P in 1957, which is one of the most impressive developments for clock mechanisms. They were the first to develop this hand-wound wrist watch mechanism. Since then, they had been known among men and women who are looking to adorn themselves with diamond clad, high precision luxury watches.
In 1964, the company started releasing watches that are also stylish and trendy, making it even more popular among the selective and wealthy crowd. While they were known to be the first one to release luxury watches that uses hard stones as dials, they were also the first ones to introduce the cuff watches which definitely started a trend among wrist watches.
All of these innovations in watch making as well as providing stylish watches have made Piaget one of the well recognized Swiss brands. In fact, over the years, they have received several recognitions and awards for the innovations that they brought involving jewelry watches and its mechanisms to the affluent consumers.
Other Products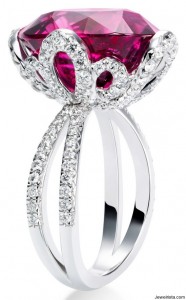 Aside from selling these gorgeous and beautiful luxury watches, they also started selling great collections of other types of jewelries such as rings, bracelets, necklaces, pendants and earrings. They also have a great collection of engagement and wedding rings.