Top 10 French Jewelry Designers
Top 10 French Jewelry Designers – A review by the Jewelrista editorial team about the most prominent jewelry designers in France today.
The world consists of different types of jewelers and designers, but most of the time they all get quite mixed up and plenty of people have no idea which brand dates back to which century and which brand is recent. Here is a list of the top 10 most recognized French jewelry designers in the world today:
1. Paloma Picasso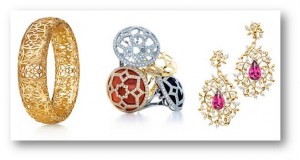 The first choice in the list of Top 10 French Jewelry Designers Today is Paloma Picasso, the youngest daughter of the great Pablo Picasso, who is recognized most for the jewelry she designed for and in collaboration with Tiffany & Co. She is also well-known for her signature perfumes and her famous rhinestone necklaces. In fact, the first piece of jewelry Paloma ever created was a rhinestone necklace at the young age of 19.
At the time of her new invention, she resided in Paris and was a costume designer. After her rhinestone necklaces gained fame, she decided to pursue a career as a jewelry designer and went on to study the subject. Her definite shot to fame was when she presented her work to Yves Saint Laurent, who was a friend.
It is said as soon as Yves Saint Laurent laid his eyes on the magnificent work, he wanted the famous Paloma Picasso to accompany him in designing one of his collections. Paloma then went on to design remarkable pieces and collections for Tiffany & Co. A few years after that, Paloma Picasso designed her first perfume, the "Paloma" perfume for L'Oreal. The 65-year old talent continues to create impressive collections to date.
2. Guy Bedarida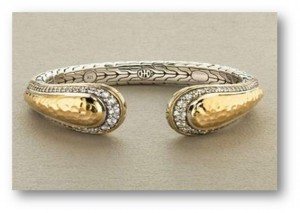 Head Designer of the famous company John Hardy, Guy Bedarida is one of the most famous French jewelry designers present in the world today. The reputed designer was born in 1963 and raised in Paris and Florence, and has French and Italian roots. Bedarida acquired his degrees in jewelry and fashion designing in Milan and Rome. He went on to design remarkable jewelry for the famous Boucheron, oftentimes made on special orders with valuable crystals specifically for collectors and royalty. Later, he joined Van Cleef and Arpels' design department as the leader, as he shifted to the US.
In 1999, Guy Bedarida joined John Hardy and worked there as Head Designer, creating precious and exclusive jewelry pieces which were inspired entirely by nature. John Hardy has made some remarkable and incomparable collections with the help of Guy Bedarida and his skillful designs. To date, Guy Bedarida owns John Hardy in Bali, and continues to make the brand difficult to compete with. The French jewelry designer is one of the best to walk the Earth. Take a look at his outstanding work on his website.
3. Victoire de Castellane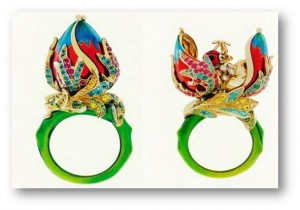 Victoire de Castellane was born into royalty as she is the daughter of the aristocratic House of Castellane of France. Having lost her parents at an early age, she was raised by her uncle who worked as Fendi and Chanel's principal assistants, and her maternal grandmother. Victoire de Castellane's love for jewelry designing came to existence by watching her paternal grandmother. Her first creation was a pair of earrings which she made by dismantling a charm bracelet that belonged to her mother. At age 12, she created her first ring by melting down gold medals she had received for her Communion ceremony.
The creative girl started her career as a studio assistant for Chanel. There, she worked for 14 years and progressed greatly. She has notably been a vibrant inspiration to the company as is said by the creative director of the company, Karl Lagerfeld. De Castellane always brought her own blend to all her creations and has always been able to lift people's spirits. Victoire de Castellane also modeled for Chanel in various shows.
She has been working with Christian Dior since 1998 after being appointed as the Dior Fine Jewelry Creator. Since then, the brand and Victoire de Castellane, herself, have achieved major success making her one of the finest French jewelry designers in the world today (website).
4. Boucheron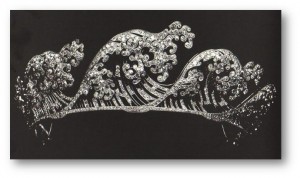 Founded in 1858 by Frederic Boucheron, the house of Boucheron has been successful in designing and providing unique and remarkable jewelry to royals and various celebrities. Boucheron was started as a family business and was taken over by the descendents once Frederic died. Boucheron has catered to so many celebrities and famous personalities that it is quite impossible for the brand to lose its recognition and name. Even the legendary Joan Crawford and Ava Gardner relied on and shopped at Boucheron.
The brand still continues to be just as recognized as it once was and is sure to not fall short of fame and success anytime in the near future. Over the 150 years it has been in existence, Boucheron has collaborated with multiple brands to present notable collections. You can view their beautiful collections on their website.
5. Christian Dior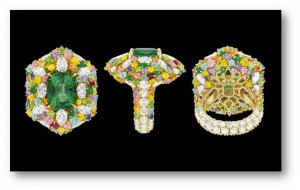 Number 5 in the list f top 10 French jewelry designers today is the World famous Christian Dior. It is highly unlikely for any fashionistas to not be aware and familiar with the name Christian Dior since the brand is well-known and recognized not just in France, but internationally. Many great jewelry designers have gained most of their experience working with or for the notable brand. Even though Christian Dior is most recognized for their perfumes and colognes, they have also created beautiful and stunning pieces of jewelry which have dazzled and left many famous personalities awestruck.
The brand came into existence in 1848 when the famous Christian Dior himself formed it. Even though it is now owned and run by Groupe Arnault, the brand is still widely recognized and still called Christian Dior. You can view their beautiful creations and fashion shows on their website.
6. Nina Ricci
Maria Nina Ricci, originally named Maria Nielli, was the original founder of the brand and fashion house Nina Ricci. She formed the brand with her son Robert and worked hard to get it the recognition it has now. Nina Ricci's birthplace is in Italy from where she moved to France by the time, she was 12 years old. She designed dresses while son, Robert, took care of the business management and finances. The notable brand gained even more recognition and success after the World War was over and the world was running short on designers.
To date, the brand has not fallen short of success or recognition even though the founder of the brand, Maria Nina Ricci, died in 1970 and the company has been owned by Puig since 1998. To take a look at the brand's achievements and remarkable work of beauty, take a look at their website.
7. Angelique de Paris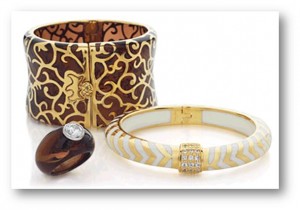 "A woman who doesn't wear jewelry misses an opportunity to express the many facets of herself." – Angelique de Paris.
The gorgeous Angelique Knafo, the face and name behind the famed brand Angelique de Paris, is quite famous as one of the best French jewelry designers present in the world today. Angelique started her own jewelry making business since she always had a passion for designing jewelry. The beautiful designer was skilled and had unique ideas from a young age. She had always been passionate about what she loved and believed jewelry is the best way a woman can express herself.
Angelique received higher education and pursued courses related to arts while she resided in Paris for 13 years. She studied numerous subjects as she always had an undeniable interest in them. Once she completed her studies, she went on to prove her talent by creating magnificent and spectacular pieces of jewelry, which were both femininely sensual and quite bold. Even though she comes from a Moroccan background, the notable jewelry designer has made a reputation as a French jewelry designer specializing in 19th and 20th century magnum opus. Take a look at her remarkable talent on her online website.
8. Jean Dousset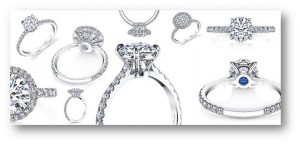 The great grandson of the famous and well-known Louis Cartier, Jean Dousset carried on the family name in the same field. Over the years, he has successfully designed impeccable pieces of jewelry which were adorned by many famous celebrities.
However, it wasn't until 1992 that Jean Dousset upped his career into the field of jewelry making and artistry. His career began at the Place Vendome in Paris where he acquired a prominent and respected position with Chaumet. After gaining much deserved success and respect in 1992, Jean Dousset moved on to pursue and apprenticeship with Boucheron where he was guided well as Alain Boucheron mentored the young designer himself.
His journey did not stop here as he continued to gain experience from famous and renowned brands and designers. In 1999, Dousset joined the magnificent Van Cleef & Arpels jewelry house as the International Director of High Jewelry Exhibitions and a few years later, was promoted to a higher position. The talented designer continued the legacy of his family. To take a look at his remarkable and impressive collections, visit Jean Dousset's website.
9. Dominique Aurientis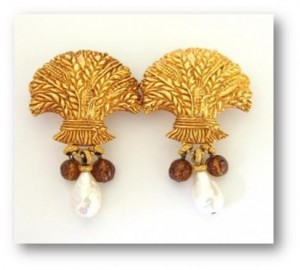 Dominique Aurientis is a French designer and founder of the brand of the same name. Dominique started her career by acquiring most of her experience in the ateliers of Christian Dior, Chanel, Ferragamo, and Givenchy, to name a few. Before she began her own brand, the jewelry designer gained as much experience as was possible.
It wasn't until 1986 that the experienced and notable designer started her own line of jewelry collections nervously, which gained major recognition and media coverage. Many famous brands of the time viewed and were reportedly impressed with her talent which led her to create her own brand. After presenting her brand, Dominique gained recognition and moved to several places. She adopted two kids as well. Her name and her work have been mentioned in various fashion magazines and TV shows. Plenty of celebrities wear her jewelry, which consists purely of Italian and French materials.
10. Chaumet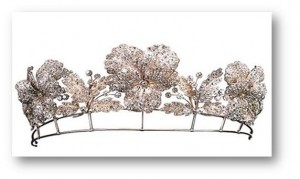 Closing the list of the top 10 French jewelry designers today is Chaumet. Founded in 1780, Chaumet is a sophisticated French jewelry designer's creation for the elite and the wealthy specifically. Chaumet was introduced initially by Marie-Etienne Nitot and is now owned by LVMH. The well established brand has even designed jewelry and watches for Napoleon Bonaparte. The brand is known and recognized by all to date and is one of the best selling French brands in the world. Not only does Chaumet specialize in creating unique and outstanding jewelry, they also specialize in creating remarkable watches.
Their website is informative and will take you on a tour of all the milestones the brand has achieved and all the famous personalities they have created their jewelry items for. Take a look at their website to find out for yourself what the French jewelry designer has created in the years it has been in existence.
Top 10 French Jewelry Designers Today
Here at Jewlrista, the jewelry design magazine, we cover important and emerging jewelry designers and hope you appreciate our efforts. Enjoy!