An emerging jewelry maker and gemologist who hailed from Northern California is surely catching a lot of people's attention with her amazingly designed creations. She is Babette Shennan. Shortly after graduating from GIA (Gemological Institute of America) in a gemology program, she bagged the top prize from the Silver Trend project design competition in 2010. The winning piece, which is a bracelet, was even sold on air. A few years following this feat, she was named the 2nd place in Best in Show during the Women's Jewelry Association's Designers by the Bay event that occurred in San Francisco in 2013. This year, she won the award for the Centurion's Emerging Designer Award.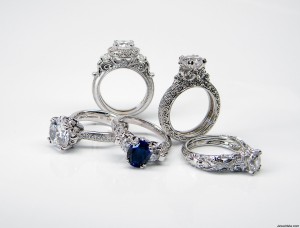 Her inspirations
Although she had been seen sharing her craftiness in amazing designs in the fashion industry, she has not started creating jewelries until after her trip to India. Because of the great designs that she saw on her trip, she decided to take a course in jewelry design and gemology when she returned to New York.
Now, her creations are largely associated with the different influences from nature as well as travelling. One of the biggest inspirations is attributed to the large colorful garden in their backyard when she was growing up. In fact, one of her collections, Secret Gingko, the stunning gems and jewelries were pieced together with the inspiration of the flowers and leaves found in their garden.
Other influences to their designs came from the different ideas from her travels such as when she went to Barcelona, the beautiful stained-glass mosaics of Antoni Gaudi, the delicate turquoise colored ocean which also features the breathtaking corals and reefs.
A design that is also a signature of her own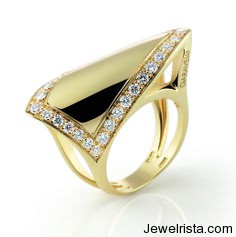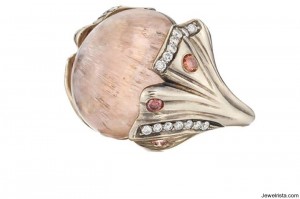 What was amazing about her creations is even though she uses bright colored gems, she is still able to present them in a design that would complement each other and arrange them expertly to enhance their beauty. Some of her creations also allow consumers to use it in different motifs making adornment even more interesting.
Although she has not been in the jewelry industry for so long yet, but her designs speaks a lot for the incoming success.