Top 10 Jewelry Designers in Asia
Some of the world's most original, intricate, and deeply passionate jewelry designers are from Asia. Houses like Carnet by Michelle Ong in Hong Kong or Gimel by Karouru Kay Akihara in Japan have long been revered for their artistry and craft. However, a few other notable names have also made it to the list of top 10 jewelry designers in Asia. Below is a list of top 10 jewelry designers in Asia who have stunned the world with their brilliance and artistry:
1. Michelle Ong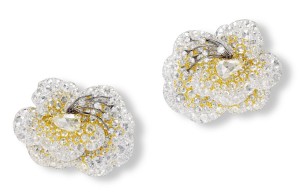 In the absence of any formal jewelry training, Michelle Ong established Carnet with the Hong Kong-based Israeli gem dealer Avi Nagar in the year 1985. From that time onwards, the enthusiastic collector of Art Nouveau and Art Deco jewelry has led the way as an East-meets-West union of daring designs that cater to a Chinese consumer-base, and at the same time, championing rose-cut diamonds for their capability to disseminate light.
Although her designs are seldom up for auction, Ong's designs have acquired a reputed following amongst A-List clients, including soprano Renée Fleming and our beloved Kate Winslet. She has collected accolades from her colleagues, including jewelers such as Joel Arthur Rosenthal, the jeweler behind JAR who once portrayed her jewels as 'mouth-watering.'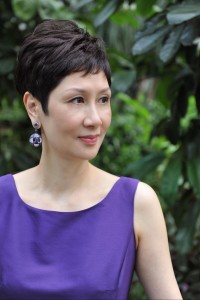 2. Wendy Yue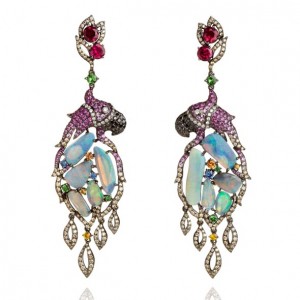 Prior to setting up her own brand in 2008, Wendy Yue, a Hong Kong designer had labored for 20 years of designing pieces for Parisian jeweler Lydia Courteille and the Asian brand Tse Sui Luen. However, the co-founder of Links of London, Annoushka Ducas, for whom she worked as a guest-designer, induced confidence into her efforts to initiate her own set-up. The rest is history.
The fact that she did not receive any formal jewelry design training makes her designs bold and not limited to conventional jewelry making. Her signature designs are famous for adopting a naturalistic theme, frequently developed from roughly-shaped gemstones. She has been famous for her mesmerizing blend of valuable and semi-precious gems and profound use of carved semi-precious stones. All this can be seen on her website.
Showcased at Baselworld 2014, her most recent pieces embrace a variety of extraordinary inspirations, like Siamese cats and mosquitoes. Such novel pieces boast a collection of exceptional armor rings that blends her proficiency in harmonizing color-stones and the impressive Madame Butterfly necklace with earrings that complement the bold statement piece, using a combination of purple and pink sapphires, rhodolite garnet, opal, tsavorite, and brown diamond to fashion an impressive butterfly that stretches its wings like a kimono's sleeves.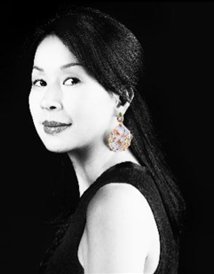 3. Cindy Chao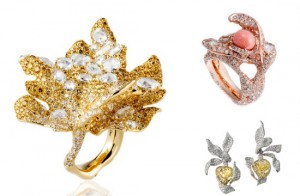 Established in 2004, the Taiwanese jewelry designer Cindy Chao has developed a cult following in no time amongst affluent customers who are happy to spend north of half a million dollars for her Black Label pieces. These majestic masterpieces take almost two years to complete.
Although her designs are mostly traditional, the way she uses titanium to diminish the weight of the pieces has been ground-breaking. For her, it's more about the sculptural art than the actual jewelry. Ironically, Chao herself is not fond of wearing any kind of jewelry unless it's an exceptional occasion. However, she is in love with creating eye-catching pieces of jewelry. The White Label series, what she terms her 'every day' jewelry, features limited edition pieces which start from $15,000. See more of her creations here.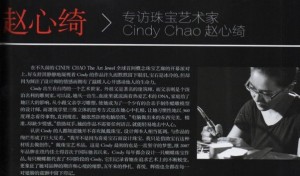 4. Anna Hu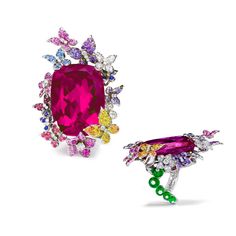 Anna Hu, the famous daughter of a diamond dealer, seems to be destined to design high quality jewelry.  However, playing cello was her first passion and it was only after a shoulder injury that hindered her way to become a musician that she took up jewelry making seriously. This Taiwanese-born, American educated musician shifted her focus and was trained at the Gemological Institute of America, and later went on to exhibit her work for top jewelry businesses, including Harry Winston and Van Cleef & Arpels, prior to opening her own brand, Anna Hu Haute Joaillerie, in the year 2007.
She frequently enjoys listening to classical music, amidst her jewelry designing sessions. According to her, music inspires her designing process to a great extent.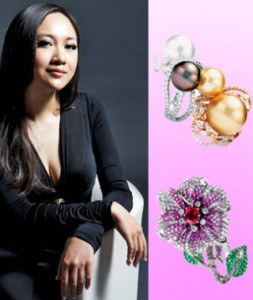 5. Poonam Soni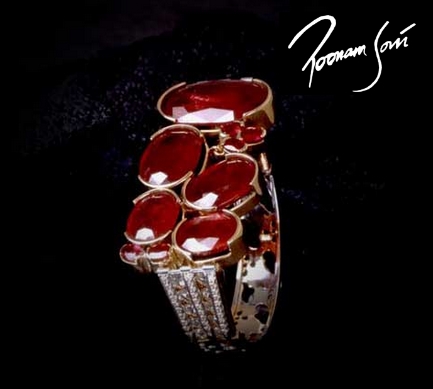 India's first local luxury design jewelry brand was launched in 1989 with the brand name Poonam Soni. Back then, mostly traditional jewelry was common in India and founder Poonam Soni pioneered the industry with her bespoke jewelry line. When looking at famous jewelry designers in Asia, one must visit India. And while we're there, no doubt that Poonam Soni is among the leading jewelry designers.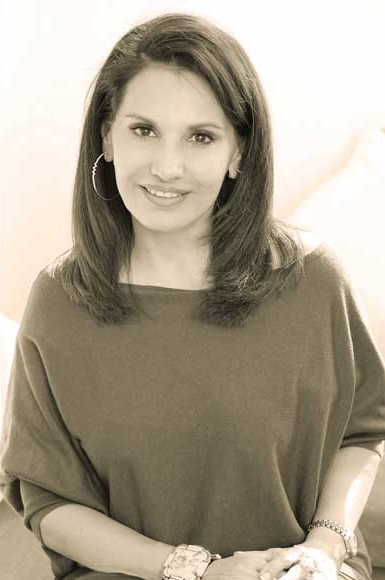 6. Zhaoyi Jade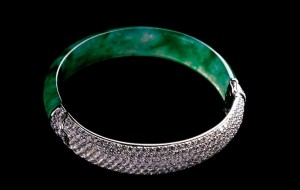 Self-proclaimed as 'first luxury Chinese jade jewelry brand', Zhaoyi Jade has been yearning to shatter design conventions connected to Jade and integrated karat gold, unusual collared diamonds and valuable stones into the creation of jade jewels. At present, Zhaoyi operates stores in Hangzhou, Shanghai and Beijing, and they write about plans to establish stores in Hong Kong, Tokyo, Paris and New York in the coming few years.
This entry into the top 10 list is the most controversial and if you have any feedback about it – you are more than welcome to write to the Jewelrista. We appreciate your readers thoughts and reviews very much.
7. Amee Philips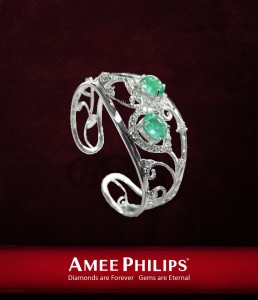 Jewelry designer Amee Philips who was born and raised in Penang, Malaysia, set off as a gemstone wholesaler in Georgetown in the year 1992, eventually taking the plunge into design and initiated her own label in 2002. Owning a showroom in Kuala Lumpur, she has been showcasing her creations in New York during the fashion week for two years now, owing to the partnership with a Malaysian designer Zang Toi, who is based in New York.
Philips typically works on the Peranakan legacy of Penang to create her audacious jewelry pieces that combine the intricate style of customary Nyonya (female Peranakan) with a modern feel. The Peranakan of the Straits of Malacca are the offspring of mixed marriages between local Malays and Chinese immigrants and have developed their own characteristic, cross-culture. Famous designs of this society are the Phoenix, a representation of opulence and the showy mythological bird, which was the muse behind Philips' most current collection.
Known for her versatility, she fashioned the V-clip and E-clip, the latter of which received Malaysia Good Design Mark Award in 2006.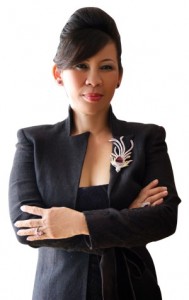 8. Hagar Satat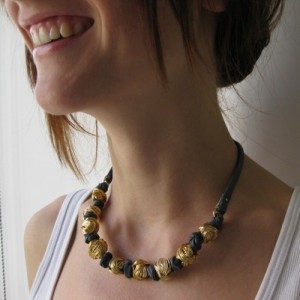 Hagar Satat is an emerging Israeli jewelry designer that won her spot in this list by virtue. A graduate of the jewelry department at the Bezalel Academy in Jeruslaem, Hagar Satat's designs are already famous in Israel and outside it around the globe.
Her signature jewelry designs rely on a combination of leather and silver-plated or 24 karat gold plated metals. The use of such diverse materials allows Hagar to create fascinating and unique designs. Her work epxresses a continuous search after the most interesting combinations of these materials: soft leathers with various textures aor colors, and different kinds of metals, which complement and complete each other.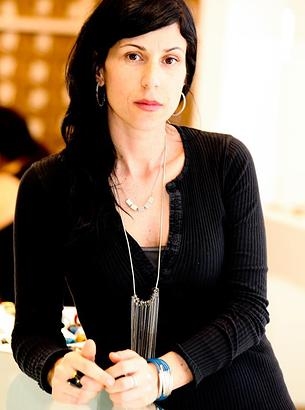 9. Wallace Chan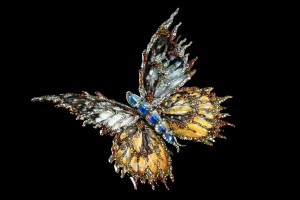 Wallace Chan, being a Hong Kong native, started his career as a sculptor. During the mid 1980s, he fashioned the "Wallace Cut," an engraved image by implementing reflective techniques that were similar to those of cameos, gem faceting and intaglios.
During his work life, he has continued to serve as a sculptor as well as a jewelry designer and has launched a series of fine jewelry featuring titanium as the chief constituent of the collection in 2007 at Basel world. Mr. Chan yearns to try out faceting techniques, colours, lighting, metallurgy and ergonomics and is critically acclaimed as one of the most innovative jewelers in China.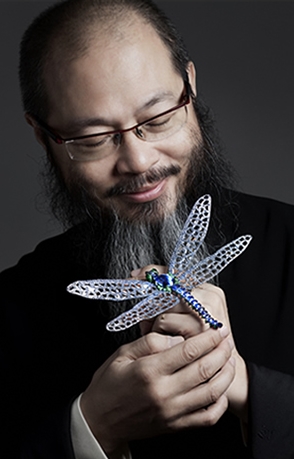 10. Qeelin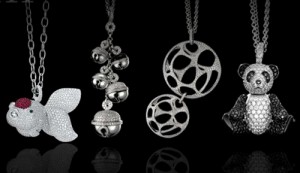 Established by jewelry designer Dennis Chan from Hong Kong, along with entrepreneur Guillaume Brochard from France, this Asian jewelry design company serves as the foremost Chinese-French brand. The magnificent jeweler infuses the essence of the Chinese society and the brilliance of French artistry, with a dream to position Qeelin in conjunction with the topmost jewelry brands in the world.
After opening a head office in China and France, they were quick to launch jewelry stores in Hong Kong. Currently, the brand has stores in Paris, Hong Kong, Taipei, Beijing, and London and has showcased its own lavish timepiece line.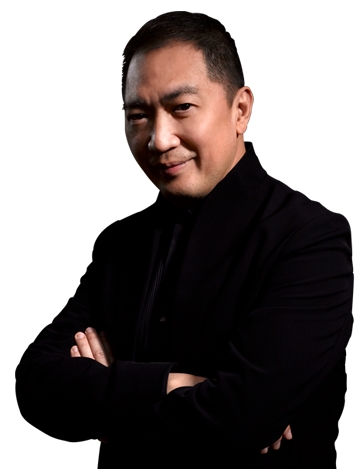 More from the Jewelrista
Jewelrista is a magazine about jewelry design and designers. If this review of the top 10 designers in Asia got you interested, take a look at another review – America's Top 10 Jewelry Designers.