You are a Jewelrista
Like a Fashionista to Fashion, so is the Jewelrista to Jewelry. You are passionate about jewelry as a form of expression. You adore the design and beauty in a necklace, earrings or ring. You love wearing jewelry, amplifying your personality. Your are a Jewelrista and you proud of it.


Jewelrista – Jewelry Design Magazine
Since 2009, we've been covering the jewelry design world with a professional and loving approach. Just like anyone else, we had our ups and downs, yet we pursued this passion and mission – bring a new voice to the jewelry design world. With thousands of devoted readers and many more visitors, the Jewelrista website became a trusted source for jewelry design news, reviews and updates.
Meet the Editor of Jewelrista
Editor in Chief, Tom Diamente, leads the team of jewelristas writing, editing and managing the community of the Jewelrista magazine. Kimberly is also here, writing, managing and cooking, but she strongly refuses a photo or credit. Love you!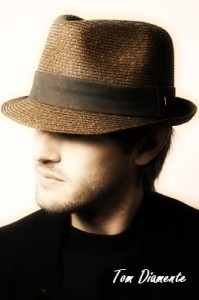 Advertise at Jewelrista.com
Jewelrista.com hosts the Jewelrista Jewelry Design Magazine, a meeting place for jewelry designers, lovers and many jewelry shoppers. This demographic is perfect first of all for jewelry stores – both online and offline. Also, advertisers can be jewelry design schools and retailers of jewelry related materials. Advertising is available both in standard banner sizes and also in sponsored articles, which are much more effective. Contact us for more information.
Contact Jewelrista
Talks to us, we'll be happy to hear from you.
To stay in touch, be sure to click Like on the Jewelrista Facebook page and follow the Jewelrista Twitter account.
To contact the Jewelrista team directly, please fill the form below. Thanks!
Between Jewelrista and Jewellrista
Jewelry is about personal adornment. It is about feeling good and looking even better. Necklaces, rings, brooches, earrings and bracelets. Gold, silver, gemstones, leather and… diamonds. A jewelrista is a person who is passionate about necklaces, rings, brooches, earrings and bracelets. About gold, silver, gemstones, leather and… of course, diamonds.
Jewelrista.com is the online embodiment of the  jewelry enthusiasts meeting place. We monitor and review the jewelry world from the leading diamond retailers to the freshest jewelry designers. From jewelry gift ideas to gifted jewelry idealists. We are all here at jewelrista.com.
But… Oh yes, half of the world tends to spell Jewelry in the British style – Jewellery – and hence we could all have been Jewelleristas. Jewelry, Jewellery, Jewelrista, Jewellerista… But let's not be argumentative and stay united around beautiful things, OK?