Don't miss Jewelry Designer Gaia Repossi
Stunning and emerging young jewelry designer, Gaia Repossi, seems to have jewelry flowing in her blood. And if Cate Blanchette chose her ring for her award winning night, you too should pay attention.
First, have a deep look into this poster from Repossi's Fall 2014 collection. Notice the playful lines, the smooth design, and oh, those eyes… This is some of her recent beautiful jewelry.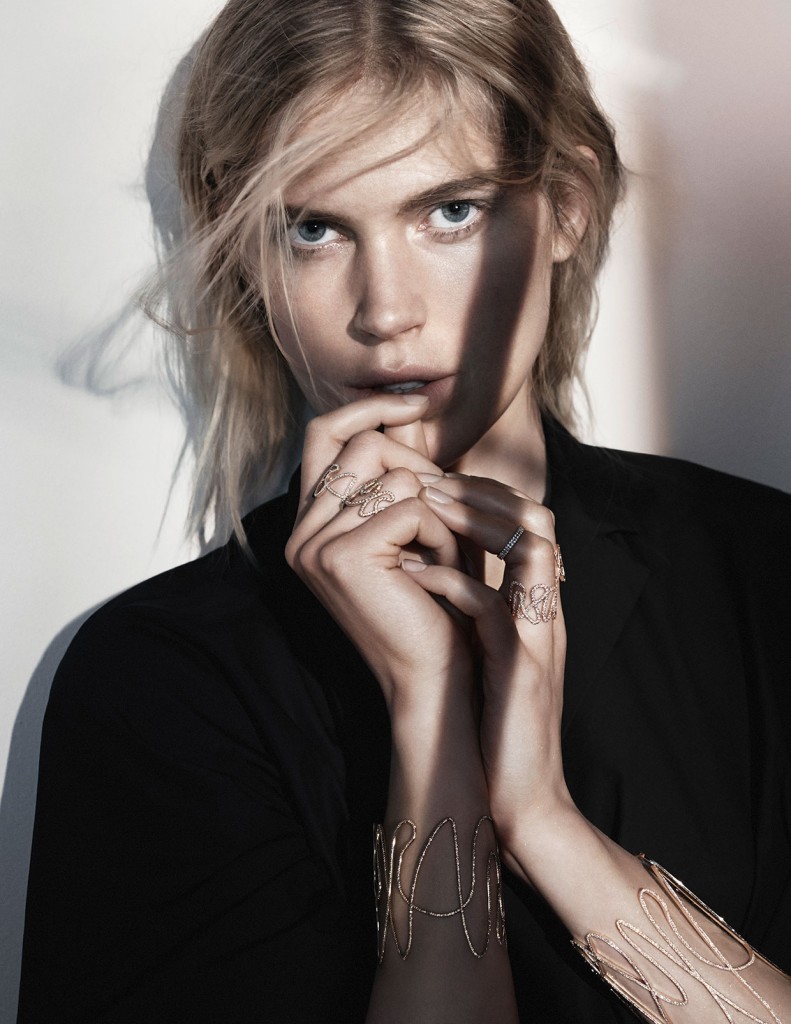 Cate Blanchette featuring a Gaia Repossi Ring
Not that she needs affirmation from anyone but it's still nice to receive it. The beautiful actress Cate Blanchette wore a beautifully matching ring to her winning night at the Annual Critics Choice Movie Award. You probably guessed that the ring was designed by Gaia Repossi.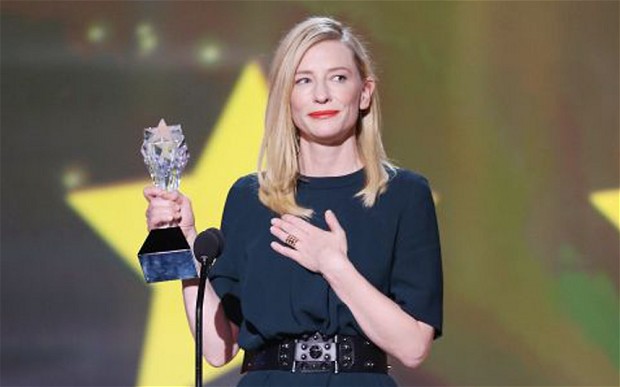 Meet Italian Jewelry Designer Gaia Repossi
Born in Italy, in 1986, Gaia Repossi is a second generation to a family of jewelry designers. Her father initiated the Repossi brand and led it with the design of inspirational jewelry pieces. And yet she did not suffice with genes only and pursued her studies at the Beaux Arts of Paris. Then, at the very early age of 21, in 2007, Gaia took the position of Creative and Artistic Director of the Repossi Jewelry House. Ever since, she has been surprising the fashion world with bold jewelry collections which attracted attention and applause from artists, celebrities and jewelristas.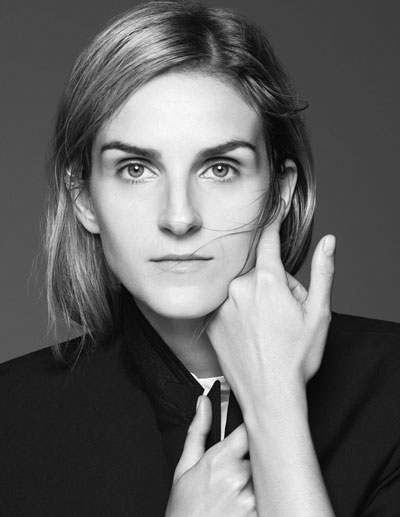 Repossi Designer Jewelry Collections Among Gaia Repossi's jewelry collections, here are two examples showing her unique stamp – the Art Nouveau Collection and the recent White Noise Collection. Both jewelry collections are creative, happy and nonetheless stylish and full of statement.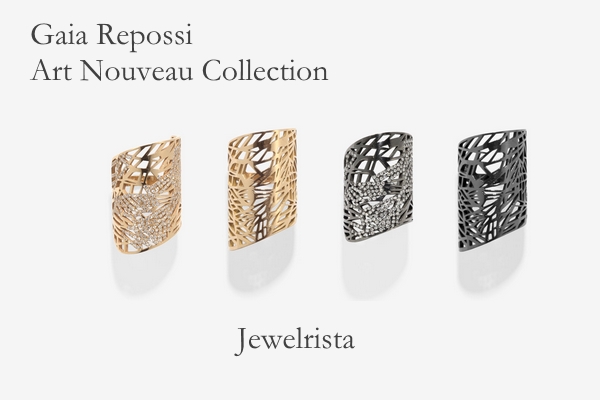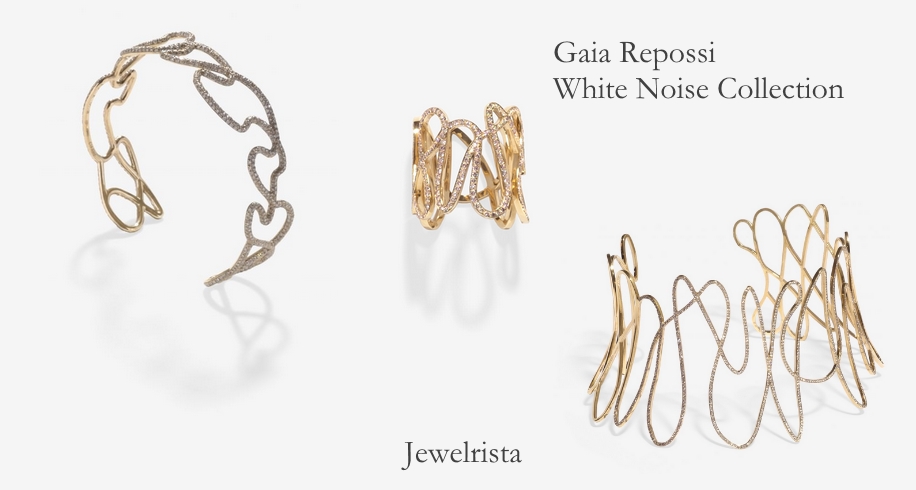 Some of Gaia Repossi's creative work can be found in many boutiques around the world and online. She is also often featured in fashion publications, including this recent production for the Pop Magazine in black and white. Warning: some of the photos in in her own website are not suitable for work, but are recommended for jewelristas.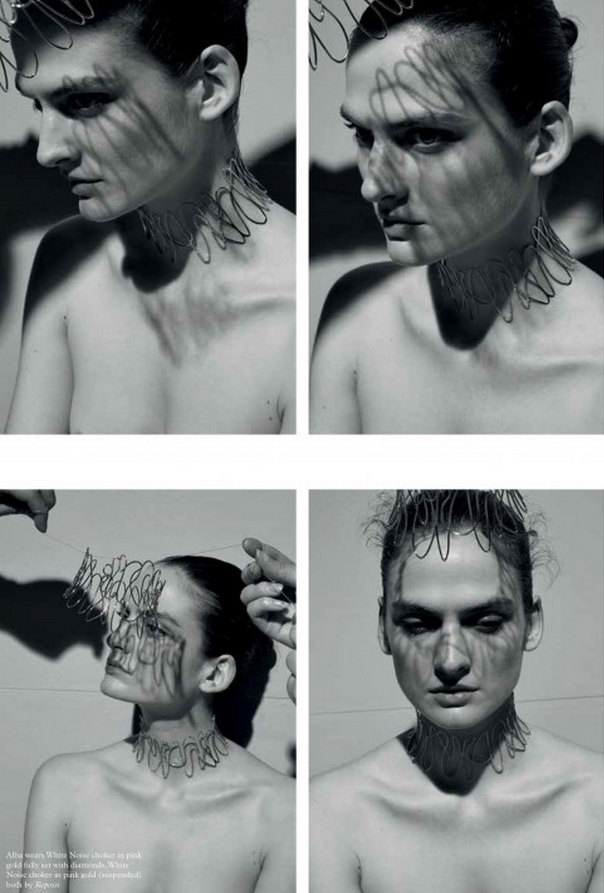 It seems like Italy keeps contributing to the World's culture talented young designers. And if you liked Gaia Repossi, you are invited to get acquainted with Delfina Delettrez, another emerging Italian jewelry designer.
Love jewelry? Your are a Jewelrista! Stay in touch with the Jewelrista Magazine to get more jewelry design posts and updates on your feed and click Like on the Jewelrista Facebook page.