Last Minute Gift – Ideas from the Jewelrista
Last minute gift doesn't mean you love the person less. It only means that you were very busy and still remembered when there was enough time. Very little time, yes. But you can still get the best gift. We did the work for you. For the holidays, a birthday or anniversary, simply choose one of these great last minute gift ideas.
Oh, the Jewerista is a jewelry design magazine, we don't sell these items, just recommend. In this short guide we point to gift ideas at Amazon for a very good reason. When time is of essence, you need 100% trust for the store and Amazon has that. You can count on 1-day shipping to arrive right on time.
1. Best Seller Silver Bracelet
A cuff bracelet is a very good last minute gift idea because it requires no measurements and sizes. One size fits all. This specific silver bracelet is also elegant and very useful with different outfits. Made from real 925 sterling silver, it is the #1 best seller in the cuff bracelets category, so you can feel extra safe. The catalog price is relatively high for silver – $369.99, but it's on crazy sale now for $65.09 only. If you ran out of time, this silver bracelet is a good last minute choice.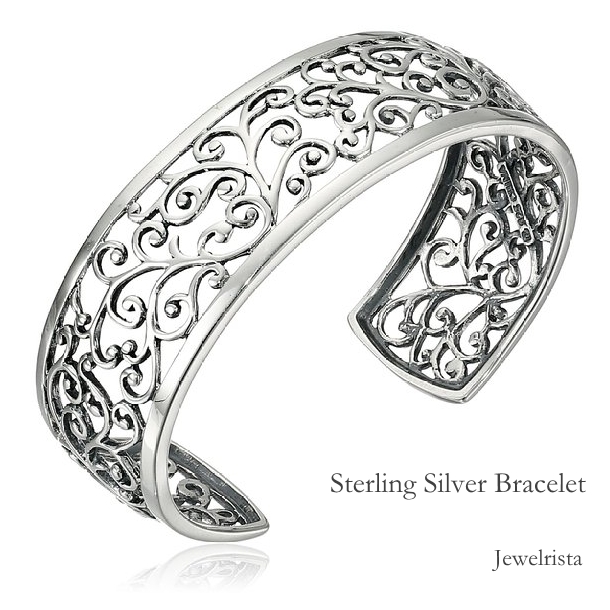 2. Gold and Pearl Drop Earrings
An interesting choice for a last minute gift can be a pair of earrings. It shows thought, proves that you care and also very useful. And if you go for earrings with no time to for shopping, we found a winner for you. A woman can never have too many pearl earrings. And this pair here comes with some gold diamond for a unique look. Don't be alarmed by the combination, they are not expensive. Normally they cost $199 and now for the winter sales they are $81 only. These pearl earrings are a real bargain for such a beauty.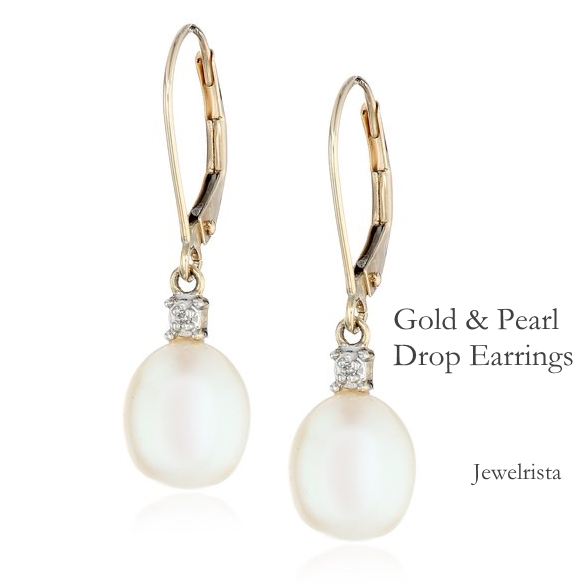 3. Perfect Last Minute Gift – Ruby Heart Necklace
Ad finally, there is love. The most powerful source of energy on Earth. If you want to show you love with a gift, it's possible even at the last minute. You need a classic heart necklace, proven to work over generations. This striking red heart pendant glows on a chest with warmth. The decorative sterling silver and 14k yellow gold bail adds a unique style. This means that even if she has a heart necklace, this gift idea would still be original. The regular price is $199 and during the winter sales it can be as low as $84. If you read all the way here seeking for a last minute gift idea, look no more and go for this heart necklace.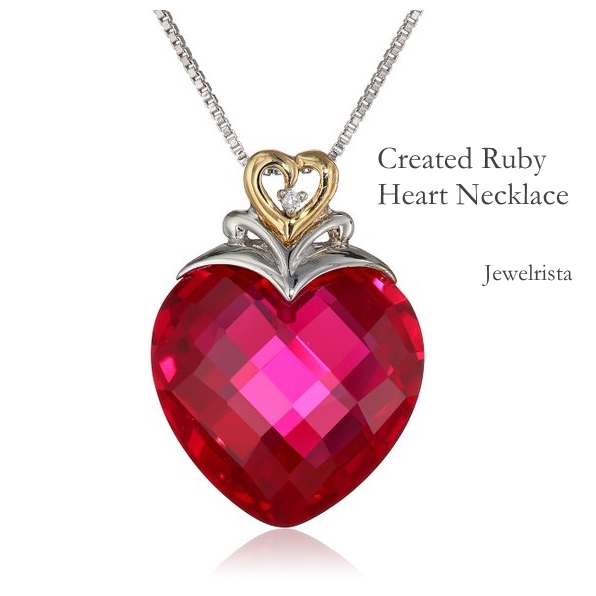 More from the Jewelrista
Specifically for the winter holidays, you are invited to browse through some wonderful handmade Christmas gift ideas.
In case you were wondering, we might get a commission from Amazon if you buy these items, but it's very small and we don't count on it. The recommendations are editorial and we put you the reader first.
Do you love jewelry design? Then your are a Jewelrista! Connect with the Jewelrista Magazine and get more jewelry design posts and updates on your feed. Simply click Like on the Jewelrista Facebook page.