Famous Jewelry Designer
Famous jewelry designer? Yup. Have you heard of Caroline Scheufele? Well, you should…!
Famous jewelry designers are mostly known by their names. And yet you've never heard of some of the World's most famous jewelry designers. How come? Some of the best jewelry designers stand humbly behind luxury brands who carry other names.
You do know Chopard
Clearly, if you're a true Jewelrista and love jewelry, you know Chopard. A luxury jewelry brand with famous creative jewelry and worldwide distribution. Here's a reminder with Karlie Kloss showing off Chopard earrings.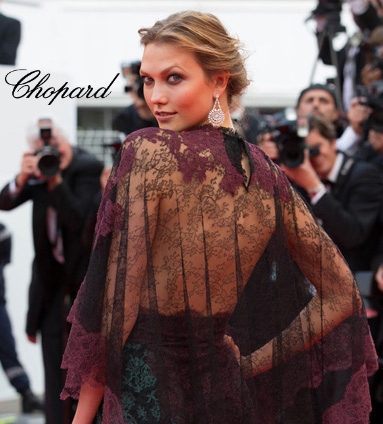 Chopard is one of the World's most prestigious designer jewelry brands. It was founded in Switzerland in 1860 and still carries the name of its founder Louis-Ulysse Chopard.
Meet Caroline Scheufele for Chopard
Caroline Scheufele is now a famous jewelry designer. But Scheufele was only 2 years old when she started her path to become one the most famous jewelry designers that you've never heard of. And the story actually started many years before that.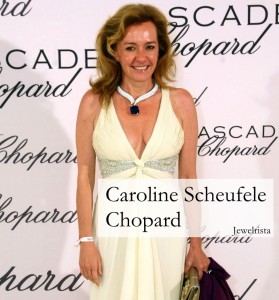 Over a century after is was founded, in 1963, Chopard founder's grandson sold the company to a German watchmaker and jeweler called Karl Scheufele.
Take another time leap to our days, 50 years later, and find his two children now leading this global luxurious brand. The son Karl-Friedrich Scheufele manages the men's collections. And to our interest, the daughter and co-president Caroline Scheufele is responsible for the women's collections and high jewelry. So basically, while you may not know her by name, she is responsible for many famous jewelry collections. Wow.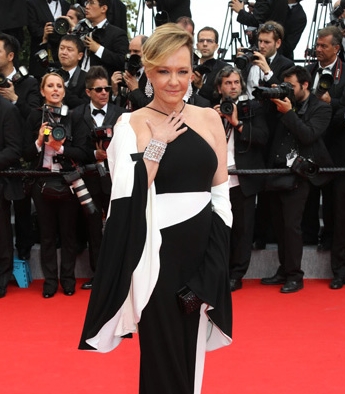 More from the Jewelrista
In case you missed it, Anne Hathaway wore a pair of earrings worth $500,000 and the photos are available here on Jewelrista.
Do you love jewelry design? Then your are a Jewelrista! Connect with the Jewelrista Magazine and get more jewelry design posts and updates on your feed. Simply click Like on the Jewelrista Facebook page.