Who among women do not like to doll up and wear jewelry? It is almost second nature to a woman to want to look elegant and stand out in a crowd. And what better way to achieve this than by wearing jewelry specifically designed for the purpose of enhancing your individuality. The moment you look at the elegant pieces of jewelry that come out of this lady's hands, you are bound to get hooked forever. Tovi Farber studied jewelry design at The School of design in Oman University. The material she chooses to mold to perfection is gold. Her idea of jewelry is that it should infuse elegance into person's appearance. The jewelry is mostly designed in a delicate and impossibly feminine manner.
The amazing thing about her designs (not including the absolute eye candy they are for any woman who looks at them) is that they are inspired by textures and colors. Not only that, she also takes inspiration from the women around her and concentrates on making pieces which suit personal life experiences.
Taking raw material and shaping it into high class jewelry is a magical process for her. Creating a thing of beauty is like giving existence to a whole new world. The studio is where any client can come and discuss what kind of designs they would like to have. The purpose of this intimate setting is to make a special connection between the client and the jewelry designed specifically for them. Taking the client's input and Tovi's creative genius, the material is given a new life.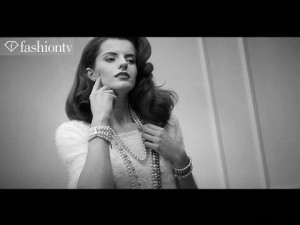 Most of the designs that can be seen on Tovi Farber's website are of a classic nature. Even though there are many people and designers who make classically designed jewelry, what actually sets Tovi's designs apart is her passion to make something different and self-interpretative.
Gold is used together with stones (rubies, diamonds etc.) of the client's choice, when custom made. There are bracelets, cufflinks, earrings, necklaces, and rings shown beautifully in her catalogue online. There is also a shopping option on the website, where one can browse and buy the jewelry that appeal to them.