Jewelry designer Paolo Costagli started his career as a certified gemologist from the renowned Gemological Institute of America. After graduating, Paolo spent three years exporting emeralds from Colombia to international jewelry firms. Since his main goal was to design exquisite jewelry, Paolo decided to start his fine jewelry brand in 1993. Don't miss the video below!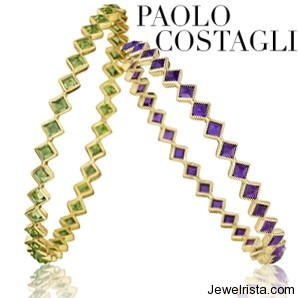 Since then, Paolo Costagli has launched collections and created jewels influenced by the vivid colors found in Florence and the Tuscan region in Italy, where he was born and educated. Paolo Costagli's designer fine jewelry exudes elegance and refinement combined with incomparable craftsmanship, enchanting design details and an intricate use of gemstones and precious metals.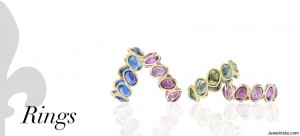 Paolo's collections include stunning rings, earrings, bracelets, necklaces and bespoke jewelry for women. The "Florentine Collection" is Paolo Costagli's signature collection, which is inspired from the vibrant colors found in the Iris Garden of Florence. These stunning earrings in the image below are Paolo Costagli's Amethyst and Ruby Florentine Chain Earrings.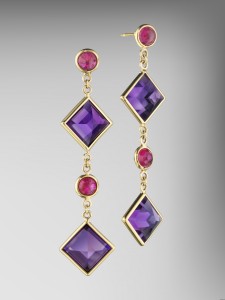 Paolo's emphasis on exquisite craftsmanship and design has not only allowed him to create elegant and timeless jewels, but it has earned him recognition with his jewelry being displayed at the Natural History Museum of Los Angeles and The Museum of Arts and Design in New York City.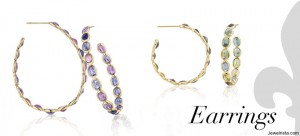 Today, Paolo Costagli's designer jewelry is sold online, at his private by-appointment only showroom on Fifth Avenue in New York City and at luxury retailers, like Bergdorf Goodman.
Here is the promised jewelry video of the virtual Jewelrista visit to the Paolo Costagli jewelry design studio…
Website and Online shop: paolocostagli.com.
Private Showroom: 711 Fifth Avenue, Suite 400, New York, NY 10022 – by appointment only.