Henderson Designs has been in the jewelry design industry since 1990, founded by Lecil Henderson. It was started in Charlotte, Carolina where the designer first established the first jewelry pieces in her collection. Ever since then, it has slowly caught the attention of enthusiasts all over the world because of its unique and stylish pieces.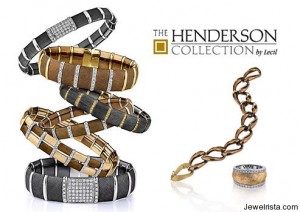 Innovative and Creative
Diamonds and gold pieces are the trademark of Henderson Designs. This combination of precious metals and stones give the jewelry pieces that contrasting and elegant look that is unique for this designer.
The collection does not only feature precious stones, but different textures for its different pieces. Jewelries come in polished, satin and matte touches that offer clean lines and symmetry for the whole look.
Color combinations are a central point for this designer. With bold colors and different touches of unique, each piece is able to give off an original and sophisticated feel.
Each crafted by hand, the bold and striking colors are a part of its whole appeal. Each collection is a new approach to the traditional craftsmanship because unlike other designers which specialize in diamonds and platinum, Henderson provides a new perspective when it comes to colors and designs for jewelries of all occasions.
Unlike the usual jewelries, Henderson designs provide an out of the box concept that has caught the attention of creative souls all over the world who are getting tired of the usual white and gold jewelry.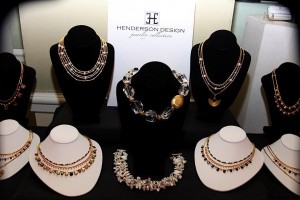 Traditional and Modern
With traditional techniques and modern designs, this is quite the combination of crafted jewelry. It gives the twist to the usual monochrome pieces that are quite common.
From luxury to casual wear, these Henderson Designs pieces are flexible in use because of its stylish but durable build, courtesy of the traditionally crafted pieces.
Custom made creations are also done with the whole concept of contrast in mind. Henderson sticks to its trademark while ensuring that each piece of crafted jewelry is unmatched in quality and craftsmanship.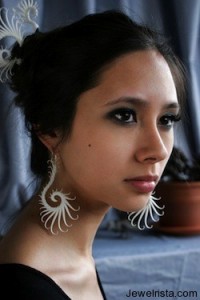 This designer is not merely focused on the beauty of the designs itself, but rather, on the fit of each piece for every customer. The size, length, color and finished can be changed depending on the preference of the client. This customization options ensures the uniqueness of each jewelry.