A lot of jewelries are available today making it harder for women to choose the right one. Of course, every girl wants to have the best jewelry. An individual might find herself going to a lot of jewelry stores just to find the right piece. It might all end up without anything since she does not know exactly what she is looking for.
Choosing jewelry to wear is just like looking for the right outfit. The key is to know her style first and determine her preferences. It is important to stick with a definite style. The ideal thing to do is to first look for a jewelry designer.
If an individual loves the idea of incorporating her jewelries with the cool architecture of New York City, then she should definitely go for the designs made by Eva Fehren.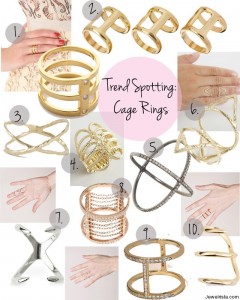 The Eva Fehren Jewelry Line
This jewelry line is created by the designers Ann Gorga and Eva Zuckerman. Each piece is carefully made, inspired by the different visual, geometric and architectural elements of New York City. Eva Zuckerman, who is trained by the jewelers Philip Crangi and Monique Péan and in fine arts, designs the jewelries through the industrial elements in order to create a very fine and beautiful jewelry. It is made to be tough with tender aesthetic.
All of the designs are inspired by a simple line. Eva has been really fascinated of how a line represents the overall quality of each action. Through the lines created, Eva Fehren believes about the story that can be created from it and add some time feeling by putting some marks.
One can find a lot of variations which are all gritty and glamorous. Most of them are rings and necklaces. If a woman wants to showcase the edginess of Alice Dellal, then she should definitely try one of Eva Fehren's cool and cosmopolitan pieces. Each piece is carefully and thoughtfully created in order to suit the taste and preference of each user. The collection is mostly inspired by architectures so an individual can expect creations such as glass blade bangles with fine diamonds.