Alberto Repossi is a well-known name in the circles of the elite jewelry enthusiasts. His daughter's name is Gaia and her talent is as beautiful as her name. Initially, Gaia Repossi was not willing to participate in the family business. Her inclination was more towards the contemporary arts. However, eventually, Alberto Repossi was able to persuade her daughter to design jewelry and that is something every lady will forever be thankful to him for. The Repossi family Jewelry House was started in 1925 in Turin, Italy. Just like a finely aged wine, their designs have only gotten better with time and will surely continue to do so in the years to come.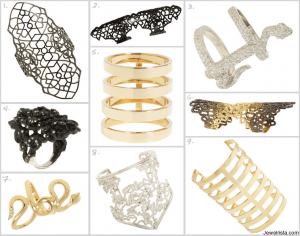 As Miss Repossi took over the reins of artistic director at the Repossi Family Jewelry House, the designs took a turn towards more sculptural and flowy designs. Her interest in contemporary art is reflected in the popular pieces in her lines. Miss Repossi is more interested in the shape and form of the material and the outcome instead of how gems and colors accentuate the designs. Her designs are a study of silhouette and elegant shapes. Even though stones are used in some of her pieces, they are placed in such a way that they complement the shape of the piece itself. Every line consists of rings, bracelets, necklaces, and earrings. Her earliest fans were young heirs and heiresses like Andrea Casiraghi and Eugenie Niarchos. Gaia Repossi's finely designed jewelry pieces are available at a starting price of $315 and can be found in stores across Asia, America, and Europe. The most popular designs include gold filigreed cuffs, free-form bracelets, and rings that look similar to squiggles. The new and fresh designs have given her line and image that appeal to the masses.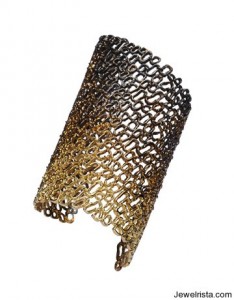 Continuing the Repossi legacy of brilliance, Gaia Repossi's designs have been worn by heirs and heiresses, several Hollywood starlets, and even royalties from all around the world. Her Hollywood fans include Mary-Kate and Ashley Olsen ad well as Cate Blanchett. The designs, elegance, and contemporary beauty are sure to have yet to be matched by another designer.