He is new in the designing business, but he is one of the good jewelry designers you should know. Stanislav Drokin is from Ukraine and he has wide knowledge about jewelry and fine art designs. He is an observant and patient man, like most. When he was still studying, he was employed part-time as an apprentice engraver in a certain industry; he gave the fine touch to critical points of stamps and seals. After six years of carving stamps, his skill of engraving was advanced. His fascination in jewelry and art grew. He went to Kharkiv State Academy of Design and Fine Arts and graduated in the year 1994.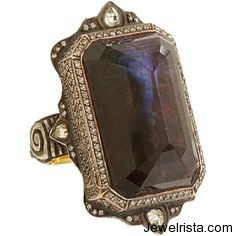 He found his jewelry company immediately after his graduation. Then, he went on and joined an international group called the society of designers. He became a member of the designers' organization of Ukraine, where he met and interacted with many designers. He created a base for his company and showcase business of his later years. While in Germany, he met André Enskat, a fine art designer. His encounter changed all his perception about art; he started experimenting with art and was in constant search of creativity. This led to production of many original works which showed advanced creativity. The search for creative minds for his company ensured that they come up with nicely designed jewelry.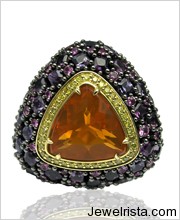 He was the winner of the Centurion Emerging Designer Awards Competition of 2014 which was held in USA.
He won the International Pearl Design Contest of the Luster Award which was also held in the USA. He was judged as the most marketable artist for his designs which have the eye catching effect in the market outlets.
Drokin organized his own exhibition for designs, a design extravaganza dubbed "YuvelirArtProm" in 2004, which is held yearly, even today.
In this world were our time is all that matters, we need to get people to do the most important things for us. We want clothes which ready to be worn and jewelry designs that we appreciate. We wear shoes made for us directly from the market. There are artists that provide uniqueness in the designs. We should acknowledge those who take their time to give us timeless designs.