Efva Attling opened her own workshop in February 1999 on Hornsgatan 42 in the southern part of central Stockholm. After two years, she expanded and bought the premises next door as well. This was the first jewellery shop that she owned and designed; nowadays she owns shops in Helsinki and Oslo as well. In November 2004 the flagship store "Efva Attling Stockholm" opened and is located on Birger Jarlsgatan right in the center of Stockholm just between Gucci and Louis Vuitton. All the stores are built with the same kind of atmosphere as the first one, with powder-colored walls and oak details.
Today the company has six Efva Attling stores, 76 retailers in Sweden and 75 retailers in the rest of the world. It's headquarter is located in Stockholm, Sweden.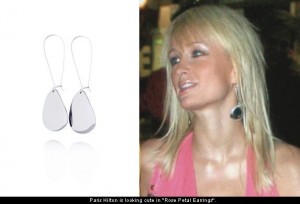 To learn more about these earrings, visit Efva Attling.