The Acqua Collection by Jewelry Designer Casato Roma
Design, colours, alternative shapes and natural stones enphazized by an undiscussed style are mixed together in a collection which attracts anyone.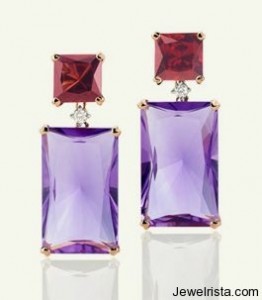 CASATO ROMA established in 2004 in Rome, is devoted with passion and enthusiasm to the creation of high quality jewelry. The Company's values are the direct expression of FEDERICO GAUTTIERI's personality, the founder and director of CASATO ROMA.
In the years since its foundation, the brand has focused on quality and tradition, linking its advertising and design activities to the world of luxury, beauty and elegant women.
The strong points that characterize the CASATO identity are a combination of creativity and flexibility, based on a young, dynamic, skilled team of designers who work successfully on the product which comes out recognizable for its attention to details and excellent service.
The CASATO brand has achieved renown, stability and charisma in the luxury segment, ensuring the added value of a company that continues to project itself on the future.
Today CASATO adds spice to the national market and triumphs in the international market as well, just because it anticipates the trends and satisfies the need of every woman to feel like a princess in the new millennium.
The CASATO goal is to create and offer a first rate product with a modern and seductive design.
To learn more about this bracelet, visit Casato Roma.