Founded in 1949 by Saul Gottlieb, a manufacturer of fine, handmade platinum jewelry, Gottlieb & Sons has grown to be a leader in the international jewelry industry. Our goal is to create jewelry that reflects the high standards that our family has set for over half a century. Our jewelry is distinctive; it is cultured and sophisticated. It is fashionable, and fashion-forward. Our jewelry is well designed and well made. Our brand appeals to an upscale, lifestyle-driven consumer, who enjoys luxurious jewelry and appreciates quality.
The Gottlieb & Sons' designs are unequaled and sought after for their quality of materials and workmanship. We use only the highest grade diamonds and gem stones along with 14kt gold, 18kt gold and platinum. Our craftsman are highly skilled model makers, setters, and jewelers who take great pride in their work.
Integrity, attention to detail, quality and craftsmanship go into every piece of fine jewelry from Gottlieb & Sons. Ask your retailer for Gottlieb & Sons by name. America's premier jewelry manufacturer. Please email, call or fax Gottlieb & Sons at our home office.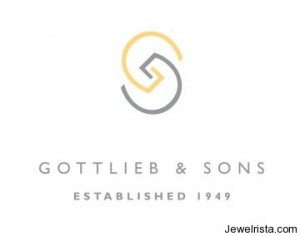 Website: Gottlieb & Sons