When a special occasion is looming jewelry is a beautiful gift to give, but what do you give to the woman who has it all? On jewelrista you can find a variety of celebrity jewelry designers who make one of pieces, which means that those people who love their jewelry and are extremely hard to buy for will be able to get that perfect gift, knowing that they are the only person with that design.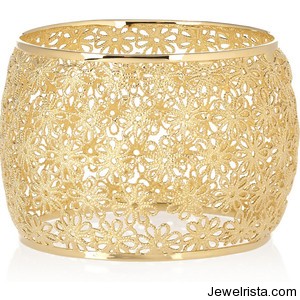 Upcoming jewelry designers often use this site to get their name out there. They are extremely talented and have the expertise but just starting out don't know where to advertise or find the people that are looking for their style of jewelry design. That was until this great one stop online magazine was created. It takes the confusion out of choosing the right piece and even finding a specific designer without needing to go through pages and pages of websites to find them.
The site has been laid out to be user friendly so even those who don't know much about the internet can find what they are looking for faster than they ever thought possible. Unlike a search engine Jewelrista focuses only on Jewelry including watches so never again will you end up on a page that is not relevant.
In addition to having all of the favorite celebrity jewelry designers, they also have a directory of those that are not so well known and/or deal with specialist jewelry from wedding bands to wooden watches!
Fans can find out more about their favorite designers and those looking to start out making jewelry themselves can find hints and tips to success as well as the best places to source their materials. It really is a wonder site for those who make, wear or supply jewelry!