It's one thing to admire jewelry that others are wearing, but another to choose for yourself or another person. Jewelrista makes it easy to not only admire the latest jewelry designs but also to give you all the information you need to find the right ring, bracelet, necklace, watch and everything in between all on the same site.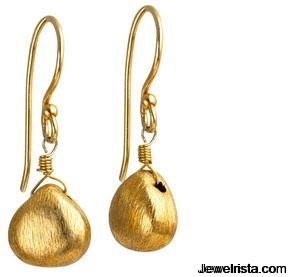 Jewelrista is for everyone, whether male female, young or old it provides its readers with valuable information that is constantly updated and as it is focuses on jewelry only, there is no need to look elsewhere. All of the stars top designers can be found there as can schools to teach you how to make your own and even resources to make the most out of your jewelry design.
Whether you like to keep up with the latest trends or stand out from the crowd, Jewelrista can help you find your perfect accessory faster than any other method. With so many jewelers now taking advantage of the internet, it's not difficult to feel overwhelmed when looking on a search engine.  Then there is the mammoth task of going to each and every link until you find what you are looking for. Not anymore! Jewelrista has links to all the sites the rich and famous use as well as those new designers who have the edge but have not got their name out there just yet. You could be the first to own a piece of jewelry made by the next big designer.
You don't have to be rich and famous to use the site as they have something to suit all budgets. When a star is seen in a piece of jewelry designers often make replicas that are a fraction of the cost.